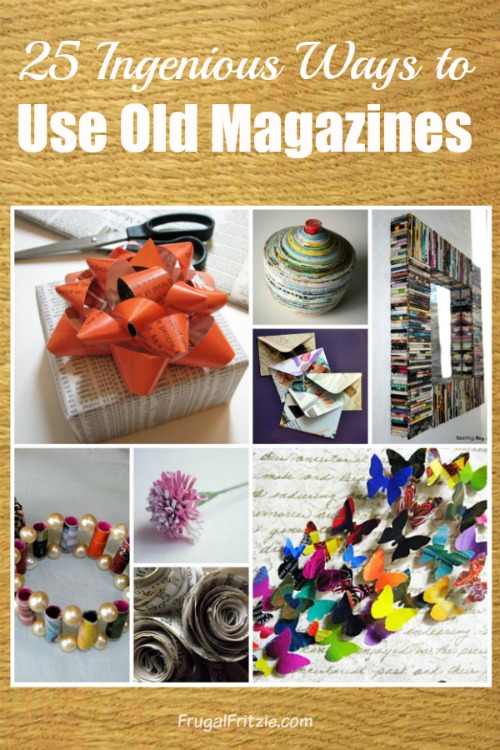 Have you ever wondered if there are ways to use old magazines? Happily, the answer to that question is a resounding YES! There are actually quite a few ways you can re-purpose your old magazines and some of the ways may surprise you. Most of us probably already have our fair share of old magazines laying around the house. You might as well put them to good use and get rid of the clutter at the same time. Win win, right?! 😉
List of 25 Ways to use Old Magazines
1. Gift Bows. How About Orange shows how to make gift bows out of magazines with a very nice step by step tutorial.
2. Candy Bar Wrappers. Save your holiday-themed magazines and wrap them around full-size candy bars, making for a more festive and fin gift, whatever the holiday may be.
3. Packing material. Shred and use for shipping material. I would recommend putting the shreds in bags first before shipping though, unless you want to torture the person receiving the package with a mountain of paper shreds. LOL
4. Custom Envelopes. Check out this step by step on how to make envelopes from Hey Wanderer. This is just an insanely clever idea and they explain it So well, bravo!
5. Flowers. You can make your own paper flowers with an endless array of designs with various magazines, a great tutorial from Rock N Roll Bride.
6. Boot Inserts. Use old magazines as boot inserts to keep your boots upright while storing them in your closet. They'll keep their shaoe better this way too.
7. Rolled Flowers. These make excellent gift toppers (awesome instructions via Stephanie Lynn).
8. Mirror frame. Make a really cool magazine Mirror, via Fleeting Thing.
9. Coiled Magazine Page Dish With Lid from Saved By Love Creations. Love this idea, making artwork out of your old magazines, too cool!
10. Gift Wrap. Perfect for small size gifts! Use brightly colored magazine pages and wrap your gifts in a unique and eye-catching way!
11. Donate. Retirement homes are often a great place to donate your magazines, most are delighted to replenish their reading supply at no cost.
12. Idea Notebooks or Vision Boards. Before the days of Pinterest, people often used magazines as inspiration for ideas. They made themed notebooks or vision boards and binders from various clippings including home decor, wedding ideas and just about anything else you can think of.
13. Inspire Yourself. I like to take Positive quotes out of magazines and pin them to my bulletin board or the refrigerator for inspiration.
14. Frame. Make an Artsy Paper Reed Frame out of old magazines, instructions from Suzy's Sitcom.
15. Bracelets. Make a fun Rolled Magazine Bracelet, idea from Hipster's Tea Party.
16. Origami. Use old magazine pages for origami projects.
17. Earwig Trap. Make a DIY Earwig trap using old newspapers or magazines, via Turning Clock Back. Who knew?
18. Magnets. Make your own magnets with a little mod podge, cutout magazine pictures and a little bit of creativity.
19. Fire-starter. Use a tied rolled up magazine for a handy campfire fire-starter.
20. Cage Liner. Line your pet cages with old magazine pages.
21. Make charade cards from old magazines.
22. Reshape Wet Shoes. Stuff wet shoes with magazine pages to help them dry faster. They will also maintain their shape as they dry.
23. Trash Can, now that's a cool idea. Make a garbage can out of recyled materials!
24. Christmas Ornaments. Check out this Coiled paper Ornament Tutorial from Saved by Love Creations.
25. Butterfly Art. You can make all sorts of beautiful art projects, see this gorgeous Butterfly Collage from Peacock Chic for a bit of inspiration.
Note: This post is part of my "Use What You Have" series where I regularly take a look at a common household product and list 25 ways to use each one. If you want to reduce spending and cut down on things you really don't need, why not utilize what you already have around the house?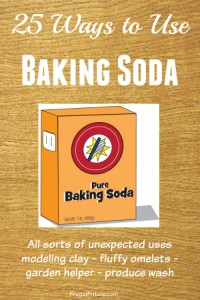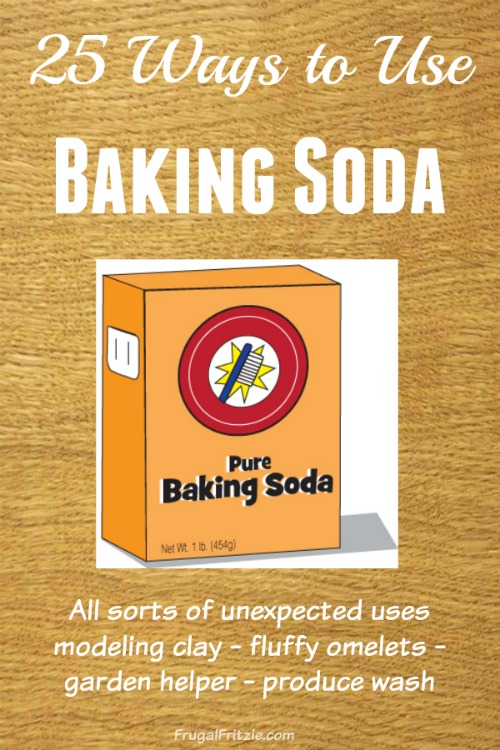 25 Ways To Use Baking Soda – everything from DIY modeling clay to making fluffier omelets.
25 Ways To Use Honey – everything from hiccup reliever to lip conditioner.
25 Ways To Use Vinegar – everything from washing machine cleaner to creating a fruit fly trapper.
25 Ways To Use Lemons – everything from making your lettuce crisper to diy grout cleaner.
25 Ways To Use Borax – everything from DIY cleaning slime to making your own bouncy ball.
25 Ways To Use Hydrogen Peroxide – everything from toilet bowl cleaner to seed germinator.