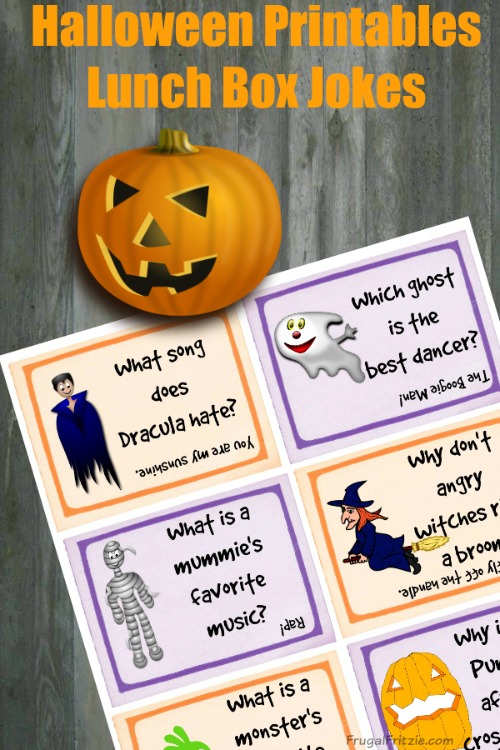 Here is a sheet of Free Printable Halloween Kids Lunch Box Jokes I created. This set of six free Halloween printables are in an easy pdf format, each one is different. Print out on light cardstock, cut out each one and add them to your kid's lunches for a little bit of extra fun. Heck, go ahead and toss them in an adult's lunch too, we could all use an extra chuckle here and there, right?!
And for more Halloween fun, here are a few more Halloween jokes which I may just make into another set of printable Halloween jokes.
Q: What do you call a hot dog with nothing inside it?
A: A "hollow-weenie!"
Q: Why doesn't anybody like Dracula?
A: He has a bat temper.
Q: Why is a ghost such a messy eater?
A: Because he is always a goblin.
Q: What is a ghost's favorite ride at the carnival?
A: The roller-ghoster
Q: Why was the mummy so tense?
A: Because he was all wound up.
Q: What do skeletons say before they begin dining?
A: Bone appetit!
A few more Halloween posts you may also like…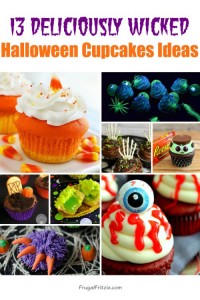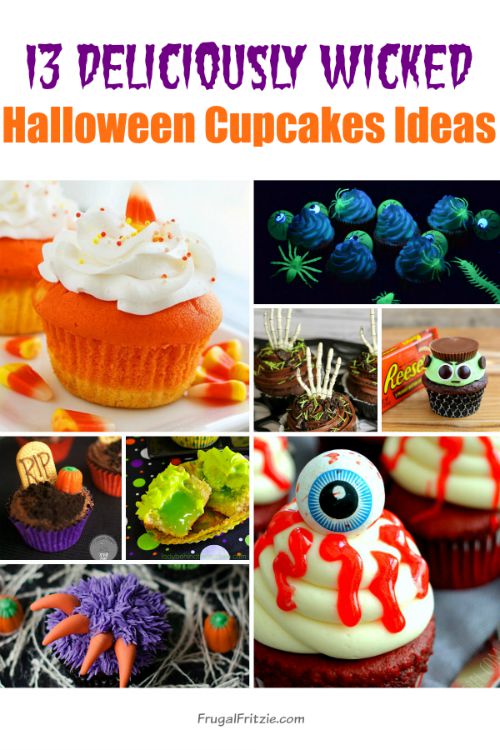 Deliciously Wicked Halloween Cupcakes Ideas – fun list, everything from bloody eyeball cupcakes to glow in the dark cupcakes. There are quite a few really cool ideas in this batch.
Fun and Creative Easy To Make DIY Kids Halloween Costumes – all sorts of ideas including a beautiful monarch butterfly costume and a fun paper doll costume.
Healthy Halloween Snack Ideas Roundup List – Halloween goodies are awesome, but it is also nice to have some healthier options on hand too, so why not make them fun?! 🙂
And more free printable lunch box jokes…
Free Printable Easter Kids Lunch Box Jokes, set of six.
Free Printable St. Patrick's Day Kids Lunch Box Jokes, set of eight.