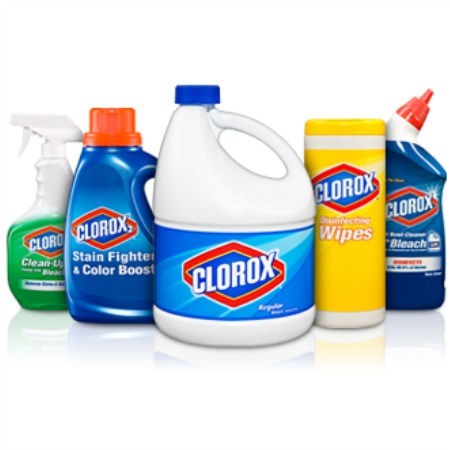 Head on over and print several Clorox coupons and save on various Clorox Products including Clorox bleach, toilet bowl cleaner, disinfecting wipes and more. Some of these Clorox coupons are higher in value than we normally see, so be sure and print them right away while they are currently available.
Clorox Coupons
$0.50/1 Clorox Bleach Coupon, ANY size (nice one for doublers). Note: keep in mind while this coupon says "redeeemable at Walmart," this is a manufacturer's coupon that can be used anywhere internet printed coupons are accepted.
$1.00/2 Clorox Products Coupon, includes Clorx Clean-Up products, bleach, toilet bowl cleaner and disinfecting wipes, any variety.
$0.75/1 Clorox Scentiva Coupon, ANY variety or size of Scentiva disinfecting wipes or spray.
$0.50/1 Clorox Coupon any pet urine remover product.