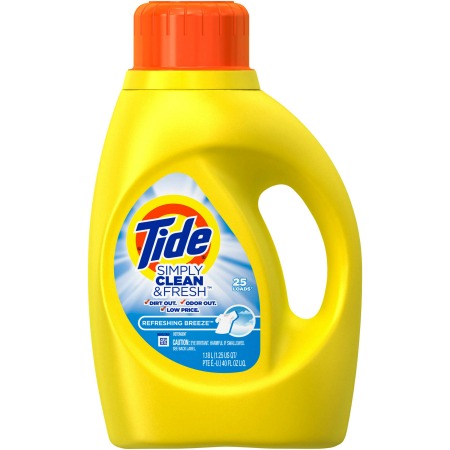 Head on over and print a $1.00/1 Tide Laundry Detergent Coupon for $1.00 off any one Tide Simply Clean and Fresh Detergent 40 oz or larger, any variety. We don't see Tide coupons for the Simply Clean and Fresh line very often, especially this high in value, so be sure and print this one right away.
Here are a few more Laundry Care Coupons you may also like…
$2.00/1 Purex Laundry Detergent Coupon, any Purex plus Clorox2 Liquid Detergent, 128 oz or larger.
$3.00/2 Purex Liquid Detergent Coupon, any variety 128 oz or larger.
$2.00/1 Tide Pods Coupon, 12 ct or larger.
$2.00/1 Gain Flings Coupon, twelve count or larger.
$1.50/1 Tide Rescue Coupon, any variety or size, excluding trial sizes.
$2.00/1 Clorox 2 Product Coupon, any liquid product 66 oz or larger.