Hi there, I'm Jennifer Fritzie Kidder!
Welcome to Frugal Fritzie where you will find all sorts of money-saving tips for every facet of your life. We all work diligently to earn our money, right?! Doesn't it make sense to be savvy spenders and make the most out of those hard-earned dollars? I share all sorts of frugal tips and I also post grocery coupon matchups for Southwest Missouri stores as well as national big box stores. I also write about healthy & happier living, recipes, occasional DIY projects and easy, fun crafts. I am passionate about living a happier, healthier life and really enjoy sharing what I have learned with others. Thanks SO much for stopping by, please feel free to reach out and email.
A Few Fun Facts About Me:
I am left-handed and happy as can be about it.
I spent part of my childhood travelling around the United States. I'm blessed to have visited 48 states.
I have a huge collection, of um, everything. My favorites include books and rocks. Yeah, they are both really heavy.
As a result of that, I worked at getting rid of my clutter. I am really delighted to have made serious progress in that area.
I am eternally grateful to be a

Joplin tornado survivor

.
When I had a blog makeover awhile back, I added butterflies to my new design as a tribute to the Joplin "Butterfly People".
Since May of 2013,

I have lost over 150 pounds

.
I am obsessed with quirky sitcoms, the quirkier the better. Fox's "The Last Man on Earth" is officially my new favorite show.
I love black & white photography.
The picture above was taken at Detroit Lakes, Minnesota a few years back & is a little reminder of my father.  He passed away from cancer several years ago and one of the things he told me as an adult that I'll never forget, "At heart, I'm just a little boy that wants to go fishing".  So I hope you're fishing somewhere Papa, I love you and think of you every day. ♥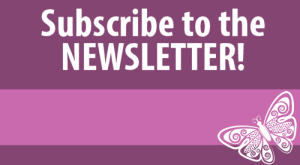 Handy Links:
Store Coupon Matchups Master List.
Subscribe to the Frugal Fritzie Newsletter.