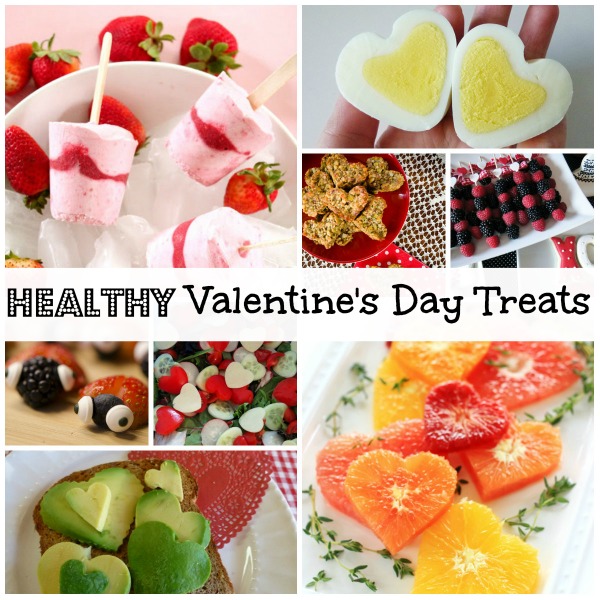 In celebration of Valentine's Day, I thought it would be fun to do a roundup of Valentine's Day treats and snacks. And since I have switched to eating healthier foods, I thought it would be even more fun to post about healthy Valentine's Day treats. After all, we are SO blessed with having such an amazing variety of natural, beautiful fresh fruits and vegetables in glorious, vibrant colors. Instead of using coloring food dyes and all the other chemicals that go into highly processed food, isn't wonderful to enjoy what is in nature and all around us? Anyway, since I have embraced a healthier lifestyle over the last couple of years, I wanted to share a few amazing ideas I found around the internet for fun and delicious alternative Valentine's Day snacks to the more traditional sugary treats.
How to Make a Heart-Shaped Egg from Anna the Red. What a fantastic idea on how to make heart shaped hard-boiled eggs! I just love this idea and plan on giving this one a try myself!
Show the Love Valentine's Day Heart Salad from Jo and Sue. This one includes Mozarella cheese, radishes and plum tomatoes, a great idea!
Raspberries and Cream Popsicles from Eat Good 4 Life. This yummy looking treat includes one of my favorite ingredients, greek yogurt.
Sweetheart Citrus Salad from the Clean Dish. Such a delightfully pretty plate, sure to please at any gathering.
Fresh Fruit Skewers from Worth Pinning. Simply beautiful!
Gluten-Free Valentine's Day Cookies from the Cupcake Project. Easy, tasty looking recipe, sugar-free too.
Valentine's Day Fruit Love Bugs from Farmer's Wife Rambles. What an absolutely adorable idea.
Avocado Valentine's Day Treat from Mimi Avocado.