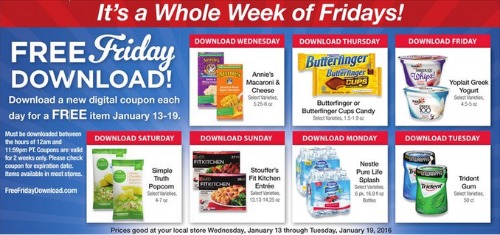 Heads up, Kroger and Dillons Free Friday all week long, an entire week of free friday downloads, woot! From January 13th through January 19th, snag a FREE digital download coupon for a different free product every single day. Each free product coupon will be available from 12:00am through 11:59pm. Sign in with your shoppers card and load the free product coupon to your card and check back each day to get another free product. Each coupon is valid for two weeks and is valid at Kroger, Dillons and other Kroger affiliate stores. Head on over here to select your store and snag your free coupon. Here is what will be offered each day.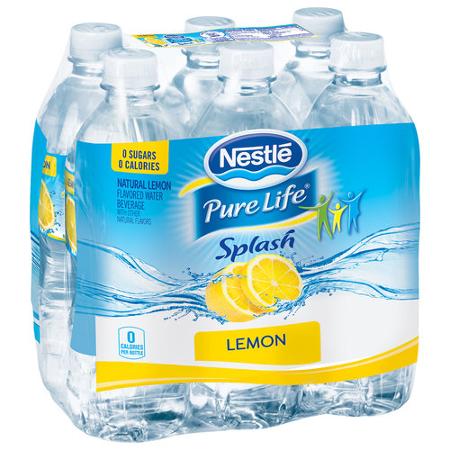 Kroger & Dillons Free Download List 1/13-1/19
*January 13th: Free Annie's Macaroni & Cheese, 5.25-6 oz.
*January 14th: Free Butterfinger or Butterfinger Cups Candy, 1.5-1.9 oz
*January 15th: Free Yoplait Greek Yogurt, 4.5-5 oz
*January 16th: Free Simple Truth Popcorn, 4-7 oz
*January 17th: Free Stouffer's Fit Kitchen Entree, 13.13-14.25 oz
*January 18th: Free Nestle Pure Life Splash, 6 pk 16.9 oz bottles
*January 19th: Free Trident Gum, 50 ct bottle
Note: You can check out Dillons Deals & Coupon Matchups Here.