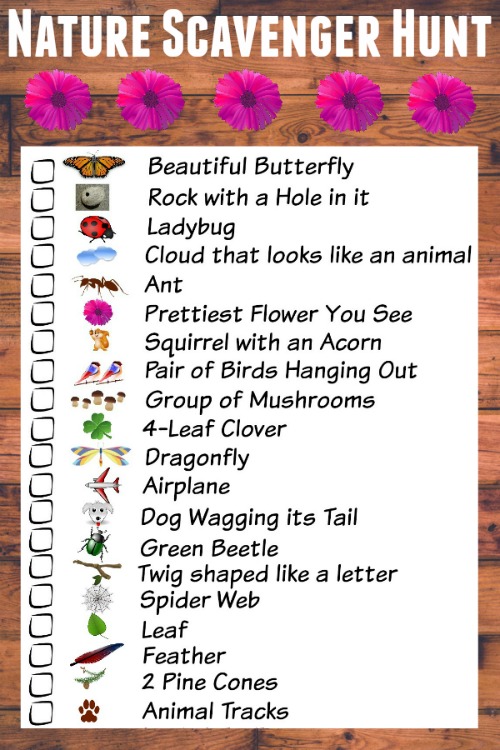 If you are looking for a fun and free outdoor activity, how about a nature scavenger hunt for kids? This is an awesome way to encourage the kiddos to get out and enjoy the great outdoors and all of the glorious wonders it contains. And it makes for a great learning experience at the same time. That is what I call a win win! Here is a free nature scavenger hunt printable checklist to go along with this activity. Imagine the fun they will have with this checklist! I made a few of the items on the list a bit challenging, so really, this could entertain kids from several age groups. And the older ones may have fun taking pictures of each item they cross off their checklist as well. Happy hunting! 🙂
Nature Scavenger Hunt for Kids Printable Checklist (PDF format)
Pin it on Pinterest and save it for later.
Thanks for featuring my checklist Buzzfeed, be sure and check out their awesome post on 22 Tips for Hiking with Kids.