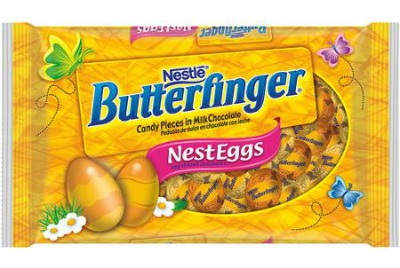 Here are 4 Nestle Easter Candy Coupons you can print for various Nestle and Wonka Candy products along with a few more candy coupons that are currently available. Nice to see some savings when it's time to start filling up those Easter baskets. 😉
$1/2 Butterfinger or Nestle Crunch Nesteggs Coupon.
$0.50/1 Butterfinger Mini Bars Coupon.
$0.50 Nestle Crunch Mini Bars Coupon.
$1/2 Wonka SweeTarts Jelly Beans Coupon (or Laffy Taffy Nerds).
Also: