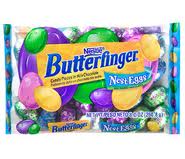 Here are three high value Nestle Easter Candy Coupons you can print for various Nestle and Wonka Candy products along with a few more candy coupons that are currently available:
$1.25/2 Butterfinger and Nestle Crunch Nesteggs Coupon (ANY two Bags, ANY size!)
$2/3 Wonka Springtime Candy Coupon (11-14 oz)
$1.50/1 Wonka Hard 2 Find Egg Hunt Kit Coupon (a Note on this one: I printed this one myself to check, it says "Available at Target", but it prints with no mention of Target of any kind and is a manufacturer's coupon that can be used anywhere internet coupons are accepted. Zipcode 77477).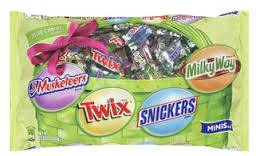 And a few more:
$1/2 Hershey's Bliss Coupon
$1/2 Dove Chocolate or M&M's Candy Coupon (ANY bags 9.5-14 oz)
$1/2 Wonka Jelly Beans Coupon
$1/2 Mars Easter Candy Coupon (2 oz or larger)