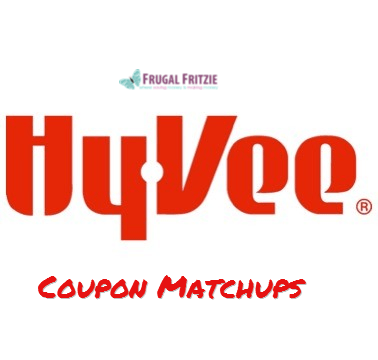 Hy-Vee Deals
Here are the most recent Hy-Vee deals with coupon matchups At Hy-Vee you can stack manufacturer coupons with store coupons. Check out more details from the Hy-Vee Coupon Policy here along with details about Hy-Vee's Fuel Saver program.
↓↓↓ (Click on "Read more…" below to view the complete Hy-Vee Deals post) ↓↓↓
Some of the best deals of the week are listed below…
Kandy Cantaloupe – $0.99 each
Peaches – $0.99 per lb.
Green Seedless Grapes – $0.99 per lb.
Hy-Vee One Step Potatoes 5 lb. bag – $1.48
Grimmway Farms Baby Carrots 16 oz. pkg. – $0.99
Hy-Vee Brand Sale This Week:
Hy-Vee Ice Cream or Sherbet select varieties, 56 fl. oz. square – $1.88
Hy-Vee Premium Ripple, Kettle Chips, Pretzels, Corn Chips, Cheese Balls or Curls, 7 to 15 oz. – $1.00
Hy-Vee Boneless Skinless Chicken Breast 100% natural – $1.98 lb.
Hy-Vee Soda 12 Pack 12 oz cans – $1.48
Hy-Vee Macaroni & Cheese Dinner original 7.25 oz. – $0.33
Hy-Vee 100% Orange Juice from concentrate, limit 2 total, 64 fl. oz. – $0.99
Hy-Vee Soda or Mixer 2 Liter – $0.50
Hy-Vee Chunk Light Tuna in water, 5 oz. – $0.59