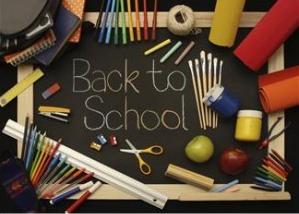 Here are this week's Walgreens Back to School Deals 7/29-8/4:
And don't forget to check out the rest of this week's deals at Walgreens for more great buys!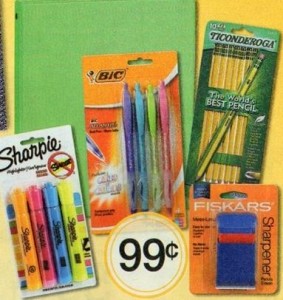 Mead Five Star Notebooks, Composition Books or Portfolios – Buy One, Get one Free of Equal or Lesser Value
Puffs Facial Tissue (56,68 or 100 sheets) – $0.99
Use $0.25/3 Puffs coupon 7/1 (expires 7/31) or 7/29 P&G insert
Final Cost $0.91 ea.
Subzero Tritan Bottle (17 oz.) or Food Jar (16 oz.), Food Movers Sandwich Box, Ceramic Mug or Soup Mug with Cover (16 oz.) – 2/$5.00 or $2.99 ea.
Bic Cristal Pens or Retractable Pens (4 pk.) – $0.99
Use $1.00/1 Bic Stationery product, any 7/29 SS insert (some areas get a $1.00/2 coupon)
Final Cost FREE-$0.49 ea.
Wexford Index Dividers, Dixon Variety Pack (25 ct.), Wexford Construction Paper (96 sheets), Keychain Calculator, Lockermate Clip-on Eraser/Sharpener – $0.99
Sharpie Highlighters – $0.99
Note, there is a $1 Sharpie Highlighter coupon available, but it is for the Gel highlighters Only.
Ticonderoga Pencils (10 ct.) – $0.99
Wexford Kid's Scissors (pointed or Blunt, 5″) – $0.49
Use in-ad coupon
Wexford Pencil or Index Card Case – $0.39
Use in-ad coupon
Wexford Index Cards 3″x5″ (100 ct.) – $0.39
Use in-ad coupon
Wexford Mini Highlighter – $0.15
Use in-ad coupon
Wexford 2-Pocket Portfolio or with Prongs – 3/$1.00
Use in-ad coupon
Wexford Glue Sticks (3 pk.) – $0.49
Penway Colored Pencils (12 pk.) – $0.69
Mead Binders – 33% Off
Swiss Backpack – $19.99
Use $5 Mail-in Rebate from the August Walgreens Coupon Book
Final Cost $14.99
Select Themebooks, Notebooks, Scented Pens, Calculators – Buy One, Get One Free of equal or lesser value
Ruler Slap Bracelet – $1.99
Wexford or Penway 3-Subject Notebook (120 Sheets) – $0.99
Work Essentials Mini Stapler – $0.99
Wexford Sheet Protectors (50 pk.), 7 Pocket By Subject or 13 Pocket Expanding File – $2.99
Vaultz Locking Pencil Box – $7.99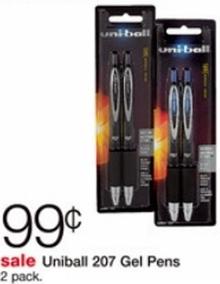 Uniball 207 Gel Pens (2 pk.) – $0.99
Use $0.75/1 Uniball, any coupon
Final Cost $0.24