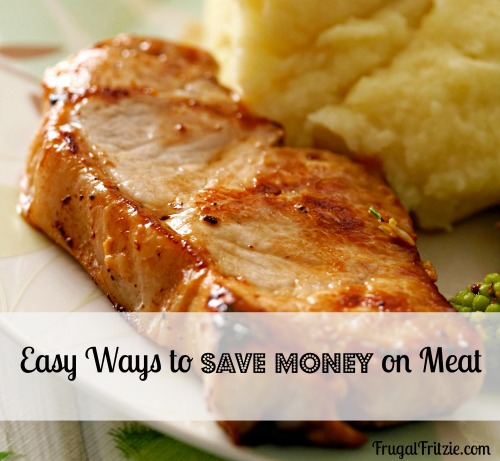 Save Money On Meat
Looking for ways to save money on meat? Since meat takes a big chunk out of most people's grocery budget, it definitely pays to take a look at how to reduce your spending in this area. Here are several great tips on how you can spend less on meat. As meat prices continue to climb, a grocery shopping trip can end up being a stressful experience and it doesn't have to be that way.
While occasionally you can find coupons for fresh meat, it is not something you see on a regular basis. Any meat coupons that do come along tend to be for more processed meats including hot dogs, sausage, cooked chicken products, etc. Here, we take a look at several ways to save on fresh meat products without using coupons.
1. Buy in Bulk
Buying in bulk is a great way to save money on meats. Family packs are almost always priced cheaper than the smaller packages of meat. You can break down the big packs of meat into smaller portions when you get them home. Also, purchasing meat products whole, such as a whole pork loin can add up to big savings. And many grocery stores will slice your meat purchases for free at their butcher counter. Purchasing whole chickens and cutting them up your self can be a big money-saver as well. Also, consider buying a side of beef or pork locally as long as you have room to store it (or go in with several families).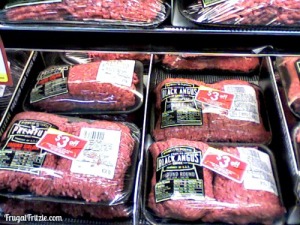 2. Track the Sales and Stock Up
Keep an eye out on prices per pound on meat in your area and stock up when there is a sale. Meat and poultry products can keep quite a while when stored properly in your freezer and you'll always have it handy. Seasonally, meat prices tend to go down right before the holidays, especially during the summer months. Keep an eye out for meat markdowns as well. Many grocery stores will mark down their meats when they are nearing their expiration dates. These are perfectly fine, as long as you cook or freeze them quickly.
3. Avoid Fillers
As you're watching the price per pound in store, read the label while you're at it. You might be surprised to learn that many meats are injected with a broth, sodium solution or "flavor enhancer". In some cases, up to 20 percent of the meat's weight can be added liquid, yikes! So for a better buy, try and avoid these fillers whenever possible.
4. Buy Less Expensive Cuts of Meat
Chicken remains the best buy, cheaper cuts include thighs and leg quarters. In addition to being a budget-savvy choice, chicken thighs are also versatile and very forgiving in the cooking process. Other cheaper cuts of meat include pork shoulder, assorted pork loin chops, beef sirloin steak and beef chuck.
5. Use Meat as a Condiment
As a society, we tend to eat huge portions of meat. Go to any steak house and you'll see ginormous steaks so big the plates can barely contain them. The right size portion of meat is four ounces, the size of a deck of cards. You can easily put a big dent in your budget by simply eating less meat. One-dish meals are a great way of doing this. Turn a favorite vegetable side dish into a main meal simply by adding meat. And cutting your meat into smaller pieces will not only stretch it farther, but it will add more flavor to your dish as well. I am also a HUGE fan of soups. Not only are they hearty and satisfying, but they go a long way and freeze great.
Have your own money-saving tips for saving on meat? Please feel free to leave a comment and share, thanks!