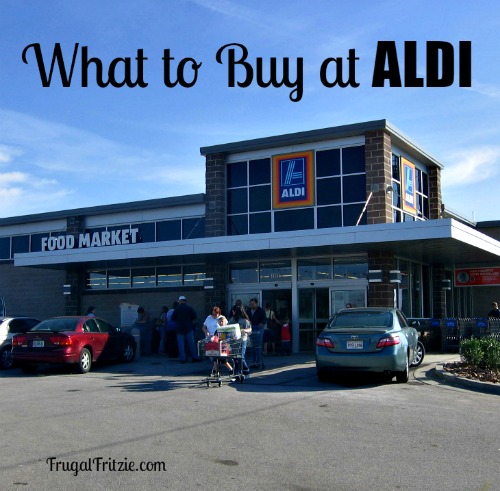 What to Buy at Aldi
Aldi is great store to stock up on the basics. Here is a guide of what to buy at Aldi along with a few products you may want to avoid. When I first started shopping regularly at Aldi a few years back, it took me quite awhile to get used to the store. While they do carry a few name brands, they mostly stock their shelves with their own house brands. I have to admit, I was initially put off by the store. I found the way they displayed their products a little odd and it took me awhile to remember to bring my own bags. As I started shopping at Aldi on a fairly regular basis, I quickly came to realize that Aldi has a lot to offer.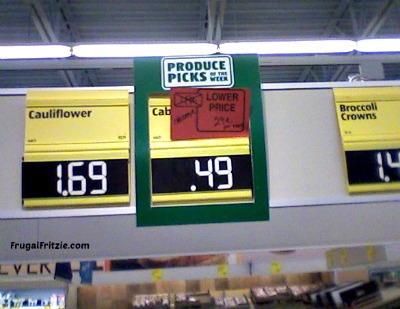 1. Produce
My favorite buy at Aldi is their fresh produce. Aldi typically has the best produce buys in our area week after week. Having said that, their produce selection can be hit or miss at times. I generally have to pick few their produce to find the freshest items. If the selection is so-so on your shopping trip, keep in mind that you can also price match at Walmart.
2. Coffee
Aldi's Beaumont Ground Coffee is very competitively priced and often beats grocery store prices, even with any coupon offers (current price for a 34.5 oz can is $5.49).
3. Chips
Aldi's Potato Chips and other chips are usually the cheapest around. A regular bag of potato chips at Aldi runs $1.49, while name brand chips can run twice as much.
4. Spices
Aldi's Stonemill Essentials Spices are all priced at $0.99. A good price for decent sizes (the onion powder, for example is 4.75 oz). While I prefer to buy some of my spices in bulk, Aldi is my go-to spot for spices I don't typically use a lot of in a short amount of time.
5. Dairy Products
Aldi has very competitive pricing on Milk and Eggs. They also have great prices on Margarine and Butter. Their 45 oz Country Creamery margarine tub, for example is currently priced at $1.99.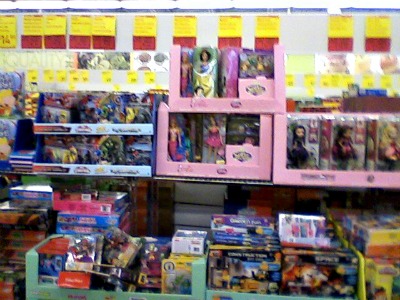 6. Markdowns
Aldi is very generous is marking down items and they discount products in most categories, including meat, canned goods, seasonal items, toys and more. You can find markdowns throughout the store, look for the Red Sign on display indicating a markdown sale. Most Aldi stores also have a clearance bin up front and you never know what you'll find there. It's kind of a fun treasure hunt. 😉 I have bought everything from liquid stevia, to specialty mustards, to a fan!
7. Special Buys
I love Aldi's section of non-food items. Each week, they run a special on various non-food items, typically running some sort of theme each week. For example, one week, they'll have a gardening assortment, the next week various kitchen gadgets, another week tools and so on.
8. Saltines
These run under a buck for a 16 oz box, a nice buy (they are currently $0.89). I have found some of the name brands taste better than these saltines, but hey, you can't beat the price!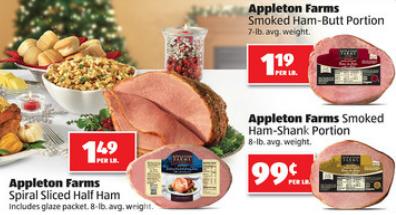 9. Ham
UPDATE: It looks like Aldi's prices went up this year on ham, starting at $1.59 lb. Still decent buy though! Aldi's Appleton Farms Smoked Ham Shank-Portion sells for $0.99 lb and is not only a great buy, but it tastes great too. My Uncle Butch gave me this little tip a few years back. He was a professional butcher for many years, so he knows his stuff! Yes, a butcher called Butch, I know, right?!?! Love it 😉 Sadly, Aldi only sells this ham during the holidays (Easter, Thanskgiving and Christmas), so you might want to buy a couple to throw in the freezer when they do carry them.
10. Chocolate Bars
OMG, I just love their Choceur Milk Chocolate Bars. Seriously, one of the best tasting chocolates I have EVER tried! While I haven't indulged in one of these delightful bars in a really long time, I think they are absolutely divine. They sell a variety of these bars (including those with hazelnuts, yum!), my favorite was just their plain 'ol Choceur Milk Chocolate 7.05 oz bar.
What Not to Buy at Aldi
1. Microwave Popcorn
I don't personally eat microwave popcorn, I don't care for it at all, hate all of them.  But, every time I have purchased a box at Aldi for my spouse, he complains about it (kernels too small, taste lacking, leaves a lot of unpopped kernels). So, while the price is right (a 6 ct box runs $1.69), I would not recommend it based on his review.
2. Meat
Meat products are one of the few items I don't find to be very competitively priced, especially their meat & pork products. Do, however, look for markdowns, you can pick up some nice buys that way, especially on chicken.
3. Paper Products
I just don't care for any of their paper products I have tried including napkins, paper towels & toilet paper. In my opinion, they just don't stand up. And typically, you can find better buys using coupons at other stores and you get better, sturdier paper products to boot.
4. Greek Yogurt
This was probably the Aldi product I have been the most disappointed in. I love plain greek yogurt, but I do NOT love the price, so I am always looking for greek yogurt deals. Aldi's 32 oz containers of plain greek yogurt run about $1.00-$2.00 less than at other stores, but I just was not a fan of this one. Fage yogurt remains my favorite out of the many brands I have tried.
5. Canned Tuna
I am just not a fan of their canned tuna, the texture is just too goopy for my taste. In a word, ugh.
6. Spicy Pork Rinds
So, I really liked Aldi's Clancy's spicy pork rinds until I read the ingredients, which sadly, include MSG. I absolutely hate MSG, so I quickly crossed this product off my list. If you have an occasional hankering for red hot pork rinds, then I would opt for the plain bag. Their plain pork rinds don't have MSG and you can opt to sprinkle them with cayenne pepper for an extra kick.
Note: This is NOT a sponsored post, nor do I work at Aldi or know anybody that does. I am just an Aldi fan and thought this information might prove helpful. 🙂 All of the above is entirely subjective, as I'm sure opinions will vary quite a bit as to what people's favorite Aldi items are. Keep in mind that if you buy something and are not satisfied with the quality of the product, Aldi does offer a Double Money Back Guarantee. They will replace the product AND refund your money.
What are your favorite Aldi products?