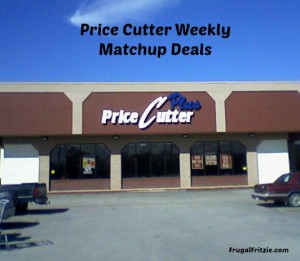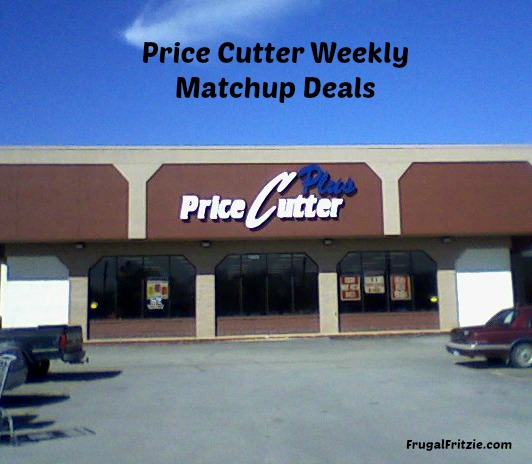 Price Cutter Deals
Here are Price Cutter deals with coupon matchups for the week of November 25th through November 29th, 2016. Price Cutter doubles coupons up to and including $0.50 (their policy says they will not double coupons that state "do not double"). Any free items after coupons are highlighted in green.
↓↓↓ (Click on "Read more…" below to view the Price Cutter deals for this week) ↓↓↓
You can view the Price Cutter coupon policy here. Just keep in mind their policy states a limiting of doubling 2 "like" coupons and a limit of doubling 20 coupons total. Price Cutter Catalinas have ended, read the details here.
MEAT/POULTRY/SEAFOOD
20% Off All Meat, including lunch meat, cheese & seafood.
PRODUCE
Cucumbers – $0.50 each
Green Bell Peppers – $0.59 each
DAIRY/REFRIGERATED
Hiland Cottage Cheese 24 oz – $2.00
Use 0.50/1 Hiland cottage cheese coupon from here (doubles)
Final Cost $1.00
BEVERAGES
Coca-Cola or Dr. Pepper Products 2 liter – $0.99
SNACKS
Blue Diamond Nut Thins 4.25 oz – $2.50
Use $1/1 Blue Diamond Nut Thins coupon from here
Final Cost $1.75
Nabisco Snack Crackers 3.5-9.1 oz – $1.67
Use $0.75/2 Nabisco Cookie or Cracker Products coupon from the 11/6 SmartSource insert
Final Cost $1.30 each
Nabisco Ritz Crackers 7.5-13.7 oz – $2
Use $0.75/2 Nabisco Cookie or Cracker Products coupon from the 11/6 SmartSource insert
Final Cost $1.63 each
CANNED/CONDIMENTS
Red Gold Tomatoes 14.5-15 oz – $0.89
Use $1.50/5 Red Gold Tomato Products coupon form the 9/11 SmartSource insert
Final Cost $0.59 each
Red Gold Tomato Sauce 15 oz – $0.89
Use $1.50/5 Red Gold Tomato Products coupon form the 9/11 SmartSource insert
Final Cost $0.59 each
BREAD
Sara Lee Honey Wheat Bread 20 oz -$2.49
Use $1/2 Sara Lee snacks or bread coupon from the 8/14 SmartSource insert (exp 11/30)
Final Cost $1.99 each
Sara Lee Raisin Bread 16 oz – $2.99
Use $1/2 Sara Lee snacks or bread coupon from the 8/14 SmartSource insert (exp 11/30)
Final Cost $2.49 each
NON-FOOD
Duracell Batteries 20-24 pk – $8.99, While Supplies Last
Use $3/2 Duracell coupon from here
Final Cost $7.49 each
4-Quart Crock Pot 4-Quart – $8.79, While Supplies Last
Gift Wrap, 12 – 40 sq ft – $0.99, While Supplies Last
Mr. Coffee 4 Cup Black Coffee Pot – $8.79, While Supplies Last
Proctor Silex 5 Speed Hand Mixer – $7.59, While Supplies Last
Rubbermaid 18 Piece Easy Find Lids, $6.19 , While Supplies Last
Star Bows 25 ct – $0.79, While Supplies Last