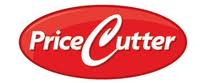 Here are Price Cutters Deals this week along with coupon matchups. Price Cutter doubles coupons up to and including $0.50 (their policy says they will not double coupons that state "do not double"). Any FREE items after coupons are highlighted in green. You can view the Price Cutter coupon policy here. Just keep in mind their policy states a limiting of doubling 2 "like" coupons and a limit of doubling 20 coupons total.
Notes for this week: Price Cutter Catalinas are ending, read the details here.
↓↓↓ (Click on "more…" below to view the Price Cutter deals for this week) ↓↓↓
UPDATE 7/1: Several coupons disappeared at the end of the month, hopefully you had a chance to print some of these. I'll put (nla) next to the coupon meaning that it is no longer available. If any of these happen to return, I'll update the post again. There are also new coupons since it is the beginning of the month and I have updated the post with those as well.
MEAT/POULTRY/SEAFOOD
Buddig Tradional Lunch Meat 2 oz – $0.50
Use $1/5 Buddig Original 2 oz products coupon
Final Cost $0.30 each
Buddig Deli Shaved Cuts Lunch Meat 16 oz – $3.99
Use $1/1 Buddig coupon
Final Cost $2.99
Oscar Mayer Hot Dogs or Lunch meat 16 oz – $0.99
Use $1/2 Oscar Mayer Hot Dogs Coupon (nla)
Final Cost $0.49 each
Ground Chuck family pack – $2.69 lb
PRODUCE
Arkansas Jumbo Tomatoes – $0.89 lb
Seedless Watermelon – $3.99
Sweet Cantaloupe – $1.67
Cucumbers – 2/$0.99
Yellow Squash or Zucchini – $0.99 lb
DAIRY/REFRIGERATED
Reser's Deli Salads 3 lb – $3.00
Use $0.55/1 Reser's Deli Salads coupon
Final Cost $2.45
Kraft Cheese Singles 10.7-12 oz – $2.00
Use $0.50/2 Kraft Cheese singles coupon (doubles) (nla)
Final Cost $1.50 each
Kraft Shredded Cheese 7-8 oz – $2.50
Use $0.50/2 Kraft Shredded Cheese coupon (doubles) (nla)
Final Cost $2.00 each
Philadelphia Cream Cheese 8 oz – $1.89
Use $0.50/2 Philadelphia Cream Cheese coupon (doubles) (nla)
Final Cost $1.39 each
Cracker Barrel Cheese 7-8 oz – $3.00
Use $0.50/2 Cracker Barrel coupon (doubles) (nla)
Use $1/1 Cracker Barrel Cheese coupon
Use $0.75/1 Cracker Barrel Cheese coupon from the 6/23 SmartSource insert
Final Cost as low as $2.00
Borden Singles 12 oz – $2.00
Use $1/2 Borden singles coupon Don't see it? Use zipcode 30303. To change zips, go to here, input the zipcode & hit enter, then go back this link here and the coupon will appear at the top of the page).
Final Cost $1.50 each
Country Crock 15 oz – $1.99
Use $0.25/1 Country Crock Spread coupon (doubles)
Final Cost $1.49 each
Daisy Cottage Cheese or Sour Cream 16 oz – $1.99
Use $0.40/1 Daisy Cottage Cheese coupon from the 6/2 SmartSource insert (doubles)
Final Cost $1.19
Hiland Sour Cream or Dip 16 oz – $1.50
Use $0.50/2 Hiland Sour Cream or Dip coupon from the 4/14 SmartSource insert (doubles) (exp 6/30)
Use $0.50/2 Hiland Sour Cream or Dip coupon (doubles)
Final Cost $1.00 each
Hiland Orange Juice Gallon – $3.49
Use $0.45/1 Hiland Orange Juice coupon from the 4/14 SmartSource insert (doubles) (exp 6/30)
Use $0.50/1 Hiland Orange Juice coupon (doubles)
Final Cost as low as $2.49
Dean's Dips 12-16 oz – $1.50
Use $1/2 Dean's Dips coupon
Final Cost $1.00 each
Tradewinds Tea Gallon – $2.50
Use $1/2 Tradwinds coupon from the 5/12 RedPlum insert
Final Cost $2.00
Kaukauna Cheese Cups 8 oz – $2.99 (on sale through 7/9)
Use $0.75/1 Kaukauna coupon from the 3/17 SmartSource insert (some areas got a $1/2 coupon) (exp 6/30)
Final Cost as low as $2.24
BEVERAGES
Country Time Drink Mix 8-10 qt – $2.00
Use $1/2 Country Time coupon (nla)
Final Cost $1.50 each
Kool-Aid Drink Mix 12 ct or 6-10 qt – $2.00
Use $1/2 Kool-Aid Drink Mix coupon (nla)
Final Cost $1.50 each
Dr. Pepper 2 liter – $1.00
Use $0.75/1 Dr Pepper Ten coupon from the 6/9 SmartSource insert
Use BOGO FREE Dr Pepper Ten Soda 2 liter
Final Cost as low as $0.25 each
FROZEN FOODS
Bomb Pops 12 pk – $2.29
Use $1/1 Bomb Pops coupon
Don't see it? Use zipcode 30303. To change zips, go to here, input the zipcode & hit enter, then go back this link here and the coupon will appear at the top of the page).
Final Cost $1.29
Keebler Ready Pie Crusts 6 oz – $1.67
Use $0.50/2 Keebler Pie Crust coupon (doubles)available from : Kellogg's® Click Here
Final Cost $1.17 each
Edward's Whole Pie 25-35 oz – $5.00
Use $1/1 Edward's Whole Pie coupon from the 6/23 SmartSource insert
Final Cost $4.00
Fast Fixin' Value Bags 20-24 oz – $3.49
Use $1/1 Fast Fixin' coupon
Final Cost $2.49
Hiland Quality Chek'd Ice Cream 56 oz – $2.67 or $2.50 (the ad has 2 different prices)
Use $0.45 Hiland Ice Cream Square coupon from the 4/14 SmartSource insert (doubles) (exp 6/30)
Final Cost as low as $1.60
Fisher Boy Fish Sticks 15-24 oz – $4.39
Use $0.75/1 Fisher Boy coupon
Final Cost $3.64
SNACKS/BAKING
Jell-O Gelatin or Pudding 0.3-4.2 oz – $0.69
Use $1/3 Jell-O Gelatin or Pudding coupon (nla)
Final Cost $0.36 each
Planter's Peanuts 16 oz – $2.99
Use $1/1 Planters coupon (nla)
Final Cost $1.99
Planter's Flavor Grove Nuts 6 oz – $2.99
Use $1/1 Planters coupon (nla)
Final Cost $1.99
Jet Puffed Marshmallows 10-10.5 oz – $1.29
Use $0.20/2 Jet Puffed Marshmallows coupon from the 6/23 SmartSource insert (doubles)
Final Cost $1.09 each
Duncan Hines Cake Mix 16.25 oz – $1.29
Use $0.35/1 Duncan Hines coupon (doubles)
Final Cost $0.59
Duncan Hines Family Size Brownie Mix 18-18.3 oz oz – $1.50
Use $0.35/1 Duncan Hines coupon (doubles)
Final Cost $0.80
C&H Sugar 4 lb – $2.50
Use $0.50/1 C&H Sugar coupon from the 6/2 SmartSource insert (doubles)
Final Cost $1.50
C&H Powdered or Brown Sugar 2 lb – $2.00
Use $0.50/1 C&H Sugar coupon from the 6/2 SmartSource insert (doubles)
Final Cost $1.00
Keebler Cookies 6.6-14 oz – $2.00
Use $0.50/1 Keebler Chips Triple Deluxe Cookies coupon from the 5/5 RedPlum insert (doubles)
Use $0.50/2 Keebler Cookies coupon from the 5/5 RedPlum insert (doubles)
Final Cost as low as $1.00
Nabisco Chips Ahoy Cookies 9.5-14 oz – $1.88
Use $0.75/2 Nabisco Cookie or Cracker Products coupon from the 5/19 SmartSpource insert
Final Cost $1.51 each
Nabisco Snack Crackers 5.5-9.1 oz – $2.00
Use $0.75/2 Nabisco coupon from the 5/19 SmartSource insert
Use $1/2 Nabisco Wheat Thins coupon from the 6/9 SmartSource insert
Final Cost as low as $1.50 each
Nutri-Grain Bars 7.4-10.4 oz – $2.50
Use $1/2 Nutri-Grain coupon from the 5/5 RedPlum insert
Final Cost $2.00 each
Rustic Pizza Crust 9-16 oz – $3.39 (on sale through 7/9)
Use $1/1 Rustic Pizza Crust coupon
Final Cost $2.39
CANNED/CONDIMENTS/PREPARED FOODS

Kraft Barbecue Sauce 17.5-18 oz – $0.79
Use $1/2 Kraft BBQ Sauce coupon (nla)
Final Cost $0.29 each
Kraft Salad Dressing 16 oz – $1.99
Use $1/2 Kraft Salad Dressing coupon (nla)
Final Cost $1.49 each
Kraft Mayo or Miracle Whip 30 oz – $2.99
Use Kraft Mayo or Miracle Whip coupon (nla)
Final Cost $1.99
Kraft Homestyle Bowl 3.6-4.1 oz – $2.29
Use $1/1 Kraft Homestyle Bowl coupon (nla)
Final Cost $1.29
Velveeta 32 oz – $5.99
Use $0.75/1 Velveeta coupon (nla)
Final Cost $5.24
Velveeta Shells & Cheese 9.4-14 oz – $2.29
Use $1/2 Velveeta Shells & Cheese coupon (nla)
Final Cost $1.79 each
Texas Toast Croutons 5 oz – $1.00
Use $0.75/1 Texas Toast Croutons coupon from All You Magazine, June
Final Cost $0.25
French's Worcestershire 10 oz – $1.19
Use $0.40/1 French's Worcestershire coupon from the 5/12 SmartSource insert (doubles)
Use $0.30/1 French's Worcestershire coupon (doubles)
Final Cost as low as $0.39
French's Yellow Mustard 12-14 oz – $1.50
Use $0.50/1 French's Mustard coupon from the 5/12 SmartSource insert (doubles)
Use $0.30/1 French's Mustard coupon from the 6/16 SmartSource insert (doubles)
Use $0.30/1 French's Mustard coupon (doubles)
Final Cost as low as $0.50
French's Gourmet Mustard 12 oz – $2.00
Use $1/1 French's Dijon Mustard coupon from the 5/5 SmartSource insert
Use $1/1 French's Honey Mustard coupon from the 6/9 SmartSource insert
Use $0.50/1 French's Mustard coupon from the 5/12 SmartSource insert (doubles)
Use $0.30/1 French's Mustard coupon from the 6/16 SmartSource insert (doubles)
Use $0.30/1 French's Mustard coupon (doubles)
Final Cost as low as $1.00
Vlasic Pickles 16-32 oz – $2.00
Use $1/1 Vlasic coupon
Use $0.75/1 Vlasic coupon from the 5/19 SmartSource insert (some areas got $1/2 coupon)
Final Cost as low as $1.00
BREAKFAST/CEREAL
Kellogg's Cereal 8.9-12 oz – $2.00
Use Various $0.50/1 (doubles) or $1/2 Kellogg's Cereal coupons from: Kellogg's® Click Here
Use $1/2 Kellogg's Frosted Mini-Wheats Cereal coupon (if included)
Final Cost as low as $1.00
NON-FOOD
Sparkle Paper Towels 6-8 ct – $5.99
Use $1/1 Sparkle Paper Towels coupon from All You Magazine, July
Use $1/1 Sparkle Paper Towels coupon
Final Cost $4.99
Huggies Little Swimmers – $7.99
Use $2/1 Huggies Little Swimmers coupon from All You Magazine, June
Use $1.50/1 Huggies Little Swimmers coupon
Final Cost as low as $5.99
Angel Soft Toilet Paper 8-24 rolls – $5.99
Use $0.55/1 Angel Soft Toilet Paper coupon
Use $0.25/1 Angel Soft Toilet Paper coupon (doubles)
Final Cost as low as $5.44
Hefty Plates, Bowls or Cups 20-60 ct – $1.69
Use $1/2 Hefty Plates, Bowls or Cups coupon from the 3/17 RedPlum insert
Final Cost $1.19 each
Reynolds Wrap Aluminum Foil 37.5 sq ft – $2.50
Use $0.75/1 Reynolds Wrap coupon from the 5/19 SmartSource insert
Final Cost $1.75
Best Choice Charcoal Twin Pack, two 18 lb bags – $6.99