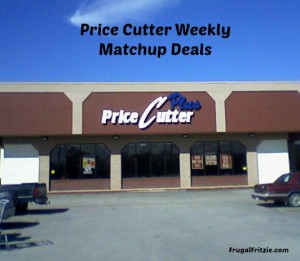 Here are Price Cutter Deals this week along with coupon matchups. Price Cutter doubles coupons up to and including $0.50 (their policy says they will not double coupons that state "do not double"). Any FREE items after coupons are highlighted in green.
↓↓↓ (Click on "Read more…" below to view the Price Cutter deals for this week) ↓↓↓
You can view the Price Cutter coupon policy here. Just keep in mind their policy states a limiting of doubling 2 "like" coupons and a limit of doubling 20 coupons total. Price Cutter Catalinas have ended, read the details here.
Notes for this week: Price Cutter having a 10 for $10 Sale this week (including FREEBIES which I have noted below). Keep in mind that you do NOT have to purchase in quantities of ten to get the sale price, each item will ring up at $1.00 no matter the number of items bought. Price Cutter is also having a 2-Day Sale Saturday and Sunday, see the deals here. In addition, you can check out the Price Cutter Monthly Palate Earth Sale with coupon matchups HERE.
MEAT/POULTRY/SEAFOOD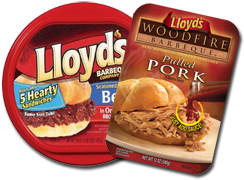 Lloyd's Woodfire Premium Sauceless Meats 10-12 oz – $4.49
Use $1/1 Lloyd's BBQ product Coupon
Final Cost $3.49
Hormel Rev Wraps 3 oz – $1.00
Use $1/2 Hormel Rev Wraps coupon from the 3/2 SmartSource insert or from here
Final Cost $0.50 each
Hillshire Farm Smoked Sausage 13-14 oz – $2.99
Use $0.55/1 Hillshire Farm Smoked Sausage coupon from the 4/6 RedPlum insert
Final Cost $2.44
Land O' Frost Premium Turkey or Ham Minis 10 oz – $2.99
Use $0.75/1 Land O' Frost Premium Coupon or from the 3/16 RedPlum insert
Final Cost $2.24
Tyson Boneless Chicken Breast or Tenders 2.5 lb bag – $5.99
Use $1/1 Tyson Skinless Boneless Chicken Breast coupon from here (this is a manufacturer's coupon)
Final Cost $4.99
Sea Best Swai Fillets 2 lb bag – $5.99
Bone-in Pork Sirloin Chops – $1.89 lb
PRODUCE
Strawberries 1 lb – $1.50
Radishes 1 lb – $1.00
Bi-Color Corn – 3/$1.00
Zucchini Squash – $0.89 lb
Romaine Hearts 3 ct bag – $1.99
DAIRY/REFRIGERATED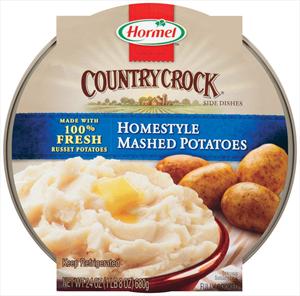 Country Crock Side Dish 20-24 oz – $2.29
Use $0.55/1 Country Crock Side Dish Coupon
Final Cost $1.74
Hiland Dairy Soy Milk or Almond Milk half gallon – $2.50
Use $0.45/2 Hiland Dairy Dip coupon from the 3/16 SmartSource insert (doubles)
Final Cost $2.05 each
Yoplait Go-Gurt 18 oz – $2.00
Use $0.75/2 Yoplait Go-Gurt, Kids Cup, Or Trix Multipack Yogurt coupon from the 3/16 SmartSource insert
Final Cost $1.63 each
Yoplait Yopa 5.3 oz – $1.00
Use B3G1 Free YoCrunch Yopa Single Serve coupon from the 3/9 SmartSource insert
Final Cost $0.75 each
Hiland Dairy Sour Cream or Dip 16 oz – $1.69
Use $0.30/1 Hiland Dairy Dip coupon from the 3/16 SmartSource insert (doubles)
Final Cost $1.09
Land O Lakes Butter 15-16 oz – $2.99
Use $0.50/1 Land O Lakes Half Sticks Butter coupon from here (doubles) (if included)
Final Cost $1.99
Simply Orange Juice 1.75 liter – $2.99
BEVERAGES
A&W, Sunkist or Hawaiian Punch 2 liter – $1.00
Use $1.50/2 or $0.50/2 7Up products TEN 2 Liter coupons from here (upper left)
Final Cost as low as $0.25 each
Maxwell House Coffee Wake-Up Roast 30.65 oz – $5.99
Kool-Aid Drink Mix Envelopes – 8/$1.00
FROZEN FOODS
PictSweet Frozen Vegetables 12-16 oz – $1.00
Use $0.50/1 PictSweet Frozen Vegetable coupon from the 3/2 RedPlum insert (doubles)
Final Cost FREE
Herdez Frozen Bowls 10 oz – $2.69
Use $1/1 Herdez Frozen Bowls (zipcode 90210)
Final Cost $1.69
Pagoda Express Egg Rolls or Appetizers 4.8-12.27 oz – $2.69
Use $1/1 Pagoda Express coupon from here
Final Cost $1.69
Pepperidge Farm Breads 9.5-11.75 oz – $2.50
Use $0.40/1 Pepperidge Farm Frozen Bread Or Rolls, Any Packages coupon from the 3/16 SmartSource insert (doubles)
Final Cost $1.70
Fisher Boy Breaded Fish Sticks 16 oz – $2.99
Use $1/1 Fisher Boy coupon from here
Final Cost $1.99
SNACKS/BAKING
Pringles 5.33-6.63 oz – $1.69
Use $1/4 Pringles Full Size Cans coupon from the 3/9 RedPlum insert
Or $0.50/2 Pringles Tortillas coupon from the 3/9 RedPlum insert (if included) (doubles)
Final COst as low as $1.19 each
Kashi TLC Layered Granola Bars or Soft N Chewy Bars 6.7-7 oz – $2.50
Use $1/2 Kashi Chewy Granola Bars coupon from the 4/6 RedPlum insert
Final Cost $2.00 each
Best Choice Graham Pie Crust 6 oz – $1.00
CANNED/CONDIMENTS/PREPARED FOODS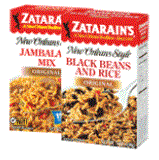 Zatarain's Rice Mix 5.7-8 oz – $1.00
Use $0.50/1 Zatarains Coupon (doubles) (zipcode 90210)
Final Cost FREE
Betty Crocker Boxed Potatoes 3.7-6.6 oz – $1.00
Use $0.50/2 Betty Crocker Potatoes Coupon (doubles)
Final Cost $0.50 per box
New York Texas Toast Croutons 5 oz – $1.00
Use $0.40/1 (doubles) or $1/2 New York Brand Texas Toast Croutons coupon from the 4/6 SmartSource insert
Final Cost as low as $0.20
Hormel Chili Cups 7.38-7.5 oz – $1.00
Use $0.55/2 Hormel Chili Coupon or from the 3/9 SmartSource insert
Final Cost $0.73 each
Velveeta Skillets 9-15.66 oz – $2.50
Use $0.60/1, $0.75/1 or $1/1 Velveeta Cheesy Skillets coupon from the 2/23 SmartSource insert
Final Cost as low as $1.00
Campbell's Go Soup or Skillet Sauce 9-14 oz – $2.00
Use $1/2 or $0.75/2 Campbell's Slow Cooker Or Skillet Sauces coupon from the 3/23 SmartSource insert or $1/2 here
Final Cost as low as $1.50 each
Skippy Peanut Butter 15-16.3 oz – $1.99
BREAD
Nature's Own 100% Whole Wheat Bread 20 oz – $1.99
Use $0.55/1 Nature's Own Bread or Buns coupon from the 3/16 SmartSource insert
Final Cost $1.44
BREAKFAST/CEREAL
Kashi Go Lean, Organic Promise or Kellogg's Special K Cereal 11-16.3 oz – $2.99
Use $1/2 Kashi Cereal coupon from the 4/6 RedPlum insert
Or $1/2 or $0.50/1 Kellogg's Special K coupons from here
Final Cost as low as $1.99
NON-FOOD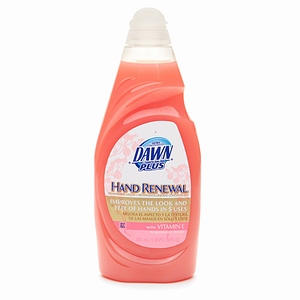 Dawn Dish Soap 9 oz – $1.00
Use $0.50/1 Dawn Coupon (doubles) (zipcode 90210)
Or $0.25/1 Dawn Ultra Coupon (doubles) (zipcode 90210)
Final Cost as low as FREE
Charmin Basic Bath Tissue 12 Double Rolls + 20% Bonus Pack (= 29 regular rolls) – $4.99
Use $0.75/1 Charmin Basic Coupon
Or $0.25/1 Charmin coupon from the 3/30 Procter&Gamble insert (doubles)
Final Cost as low as $4.24
Pantene Shampoo or Conditioner or select stylers 6.6-15.9 oz – $3.79
Use $2/2 Pantene Coupon (zipcode 90210)
Or $1/1 Pantene Styler Coupon (zipcode 90210)
Or $3/3 Pantene coupon from the 3/30 Procter&Gamble insert
Final Cost $2.79
Finish Jet Dry – $3.99
Use $0.75/1 Jet Dry coupon from here
Final Cost $3.24
Best Choice Bleach Concentrate 64 oz – $1.00