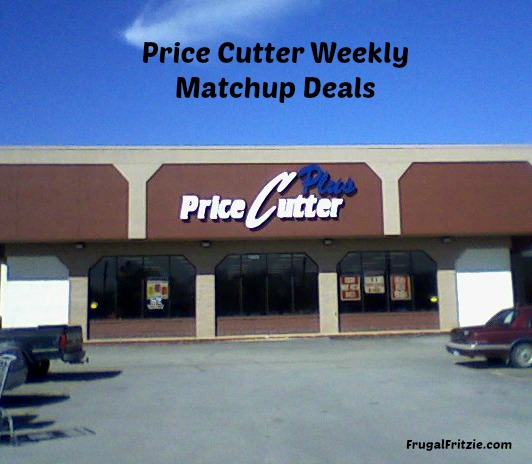 Here are Price Cutter Deals this week along with coupon matchups for the week of November 19th through November 27th. Price Cutter doubles coupons up to and including $0.50 (their policy says they will not double coupons that state "do not double"). Any FREE items after coupons are highlighted in green.
↓↓↓ (Click on "Read more…" below to view the Price Cutter deals for this week) ↓↓↓
You can view the Price Cutter coupon policy here. Just keep in mind their policy states a limiting of doubling 2 "like" coupons and a limit of doubling 20 coupons total. Price Cutter Catalinas have ended, read the details here.
Notes for this week: Price Cutter's ad is extended through Thanksgiving this week and they will be open Thanksgiving Day.
MEAT/POULTRY/SEAFOOD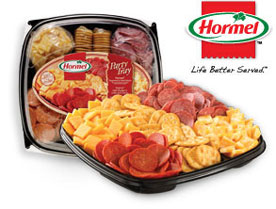 Hormel Party Tray 28 oz – $10.99
Use $3/1 Hormel Party Tray Coupon.
Final Cost $7.99
Land O' Frost Deli Shaved Lunchmeat 7.5-9 oz – $1.99
Get a Free Best Choice, Grade "A" Turkey whole frozen, 10-14 lb. avg. when you buy a Kretschmar Whole Boneless Ham at $3.99/lb.
Use $3/1 Kretschmar ham coupon in-ad
Final Cost Varies
Turkey,Honeysuckle White Frozen Turkey Breast – $1.47 lb
Turkey, Honeysuckle White Frozen Turkeys – $1.19 lb
Hormel Cure 81 Spiral Sliced Ham – $2.79 lb
Spiral Sliced Ham, Best Choice – $1.99 lb
PRODUCE
Carrots, Baby 1 lb – $0.99
Celery, Large Stalk – – $0.69
Clementines, Halo 3 lb bag – $4.99
Cranberries, Ocean Spray 12 oz – $2.50
Use $1/1 Ocean Spray Cranberries coupon from here
Final Cost $1.50
Dole Classic Garden Salad Mix 12 oz – $1.29
Potatoes, Russet Best Choice 10 lb bag – $2.49
DAIRY/REFRIGERATED
Best Choice Cream Cheese 8 oz – $0.79 (Limit 4)
Daisy Cottage Cheese 16 oz – $1.99
Use $0.45/1 Daisy Brand Cottage Cheese coupon from the 11/9 SmartSource insert (doubles)
Or $0.60/1 Daisy Brand Cottage Cheese coupon from the 9/7 SmartSource insert
Final Cost $1.09
Eggs, Best Choice Grade "A" Large, Dozen – $1.69
Pillsbury Grands! Biscuits 16.3-17.3 oz – $1.39
Use $0.40/3 Pillsbury Grands Coupon or from the 11/16 or 11/9 SmartSource insert (doubles)
Or $0.50/1 Pillsbury Grands Sweet Rolls Coupon (doubles) (if included)
Final Cost as low as $0.39
Pillsbury Refrigerated Pie Crust 14.1 oz – $2.50
Use $0.50/2 Pillsbury Pie Crust Coupon. (doubles)
Final Cost $2.00 each
Hiland Sour Cream & Dip 16 oz – $1.99
Use $0.30/1 Hiland Sour Cream or Dips coupon from the 11/2 SmartSource insert or coupon from here (doubles)
Final Cost $1.39
Bob Evans Heat 'N Eat Sides 12-24 oz – $2.79
Minute Maid Pure Squeezed Orange Juice 59 oz – $2.50
Use $0.75/1 Minute Maid 50 oz Coupon
Final Cost $1.75
BEVERAGES
Dr. Pepper 2 liter – $0.99
Use $1/1 or $0.25/1 &up TEN or Dr Pepper TEN 2 liter coupon from here
Final Cost as low as FREE
Pepsi 2 liter – $1.33
Use $0.25/1 Sierra Mist 2 liter coupon from the 10/12 SmartSource insert (doubles)
Final Cost $0.83
Pepsi or Dr. Pepper 12 pack – 3/$11
Use $1/1 Sierra Mist 12 pk coupon from the 10/12 SmartSource insert (doubles)
Final Cost $2.67
Welch's Sparkling Grape Juice 25.4 oz – $2.99
Use $1/2 Welch's Sparkling coupon from here
Final Cost $2.49 each
Gevalia or Maxwell House Coffee Pods 3.7-5.98 oz – $5.99
Maxwell House Coffee 28-31 oz – $7.99
Use $1/2 Maxwell House Coffee coupon from here
Final Cost $7.49 each
Maxwell House International Coffees 4-9 oz – $2.99
Swiss Miss Hot Cocoa Mix 10 count – $1.00
Use $0.40/1 Simply Swiss Miss Coupon or from the 11/9 SmartSource insert (if included) (doubles)
Or $1/3 Swiss Miss Hot Cocoa Varieties coupon from the 11/9 SmartSource insert
Final Cost as low as $0.20
Community Coffee 12 oz – $5.99 (through 12/2)
Use $4/2 or $1.50/1 Community Coffee coupon from the 9/28 or 11/16 SmartSource insert (exp 11/30)
Final Cost as low as $3.99
Celestial Seasonings Tea 20 count – $2.99 (through 12/2)
Use $1/1 or $1/2 Celestial Seasonings Tea coupon from the 11/2 or 10/5 SmartSource insert
or $1/2 Celestial Seasonings Tea Coupon
Final Cost as low as $1.99
FROZEN FOODS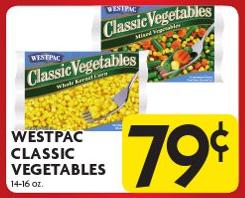 Westpac Frozen Vegetables 14-16 oz – $0.79
Use $0.35/1 WestPac or Flav-R-Pac Coupon or from the 9/21 SmartSource insert (doubles)
Final Cost $0.09
Rhodes Rolls 48 oz – $3.99
Use $0.40/1 Rhodes Bread or Rolls coupon from the 11/16 RedPlum insert (doubles)
Final Cost $3.19
Rhodes Rolls 8.5-10 oz or Cinnamon Rolls – $1.99
Use $0.50/1 Rhodes Rolls Coupon (doubles)
Or $0.40/1 Rhodes Cinnamon Rolls coupon from the 11/16 RedPlum insert (doubles)
Or $0.40/1 Rhodes Bread or Rolls coupon from the 11/16 RedPlum insert (doubles)
Final Cost as low as $0.99
Cool Whip Topping 8 oz – $0.79
Mrs. Smith's Flaky Crust Pies 35-37 oz – $3.99
Buy both, Use $1 Cool Whip & Mrs Smith or Cobbler Coupon (zipcode 20202).
Final Cost $3.78 for both items
DiGiorno or California Pizza Kitchen Pizza 13.6-34.2 oz – $5.99
Use $1/1 California Pizza Kitchen Pizza Coupon
Final Cost $4.99
Birds Eye Steamfresh Vegetables 10-16 oz – $1.00
Use $0.50/2 coupon from the 9/14 SmartSource insert (doubles)
Final Cost $0.50 each
Edwards Cream Pies 22.4-38.3 oz – $4.99
Use $1/1 Edwards Pie coupon from the 11/16 SmartSOurce insert or from here
Final Cost $3.99
Marie Callender's Pies – $3.99
Buy 2, Use Free Reddi-Wip (6.5 oz.) when you buy any two (2) Marie Callender's Pies (28-46 oz.) store coupon in-ad
And Use $1/1 Marie Callender's Pie coupon from here
Or $0.75/1 or $1/2 Marie Callender's Dessert Pies coupon from the 11/9 SmartSource insert
Final Cost as low $5.98 for all 3 items
SNACKS/BAKING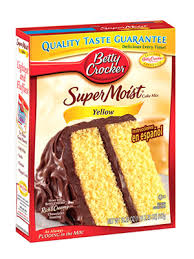 Betty Crocker Supermoist Cake Mix 15.25 oz – $0.89
Use $0.75/2 Betty Crocker Coupon
Final Cost $0.52 each
Betty Crocker RTS frosting 12-16 oz – $1.50
Use $0.75/2 Betty Crocker Coupon
Final Cost $1.13 each
C&H Brown or Powdered Sugar 2 lb – $2.00
Use $0.40/1 C&H Sugar coupon from the 11/2 RedPlum insert (doubles)
Or $1/2 C&H Sugar coupon from here
Or $0.75/2 C&H Coupon (zipcode 77477)
Final Cost as low as $1.20
C&H granulated 4 lb – $2.29
Use $0.40/1 C&H Sugar coupon from the 11/2 RedPlum insert (doubles)
Or $1/2 C&H Sugar coupon from here
Or $0.75/2 C&H Coupon (zipcode 77477)
Final Cost as low as $1.49
Star Olive Oil 16.9 oz – $4.99
Use $0.75/2 C&H Coupon (zipcode 77477) or from the 11/9 SmartSource insert
Final Cost $3.99
McCormick Food Coloring (4 pack) 1 oz – $3.49
Use $1/2 McCormick Extracts Or Food Colors coupon from the 11/9 RedPlum insert
Final Cost $3.49 each
Hershey's Baking Chips 8-12 oz – $2.00
Use $0.50/2 Hershey's Or Reese's Baking Chips coupon from the 11/16 SmartSource insert (doubles)
Final Cost $1.50 each
Keebler Ready Crust 9 inch – $1.67
Use $0.50/2 coupon from here (doubles)
Or $1/3 Keebler Ready Crust Pie Crusts coupon from the 11/16 RedPlum insert
Final Cost as low as $1.17 each
Nestle Morsels 11.5-12 oz – $1.99
Use $1/2 Nestle Toll House Morsels coupon from the 9/28 SmartSource insert
Or $0.50/2 Nestle morsels coupon from here (lower right)
Final Cost as low as $1.49 each
McCormick Vanilla Extract 1 oz – $1.99
Use $1/2 McCormick Extracts Or Food Colors coupon from the 11/9 RedPlum insert
Final Cost $1.49 each
Betty Crocker Bisquick 40 oz – $3.49
Use $0.50/1 Bisquick Coupon. (doubles)
Final Cost $2.49
Jell-O Gelatin 0 .3-3 oz – $0.75
Use $0.55/2 Jell-O 3 oz or larger coupon from here
Final Cost $0.48 each
Jell-O Instant Pudding – 0.9-3.9 oz – $0.79
Use $0.55/2 Jell-O 3 oz or larger coupon from here
Final Cost $0.52 each
Lay's Potato Chips 9.5-10 oz – $2.00
Nabisco Ritz Snack Crackers 7.5-15.1 oz – $1.88
Use $0.50/1 Nabisco Coupon. (doubles)
Or $0.75/2 Nabisco Cookie or Cracker Products, Any 4.5 Oz. Or Larger coupon from the 11/9 SmartSource insert
Final Cost as low as $0.88
Planters Deluxe Mixed Nuts or Cashews 8.5-8.75 oz – $4.99
Use $1/2 Planters coupon from the 11/16 SmartSource insert
Final Cost $4.49 each
Planters Mixed Nuts or Cashews 8-10.3 oz – $3.99
Use $1/2 Planters coupon from the 11/16 SmartSource insert
Final Cost $3.49 each
Argo Corn Starch 16 oz – $1.49
Use $0.50/1 Argo Starch Product coupon from the 11/9 RedPlum insert (doubles)
Final Cost $0.49
Nabisco Snack Crackers 3.5-9.1 oz – $1.67
Use $0.50/1 Nabisco Coupon. (doubles)
Or $0.75/2 Nabisco Cookie or Cracker Products, Any 4.5 Oz. Or Larger coupon from the 11/9 SmartSource insert
Final Cost as low as $0.67
MCcormick Gravy Mix 0.87-2.64 oz – $0.50
Bob's Red Mill Flour, select varieties 5 lb – $3.99
Use $1/1 Bob's Red Mill coupon from here
Final Cost $2.99
CANNED/CONDIMENTS/PREPARED FOODS
Idahoan Steakhouse potatoes 5-5.5 oz – $1.99
Use $1/2 Idahoan Steakhouse Red Potatoes coupon from the 11/2 SmartSource insert
Final Cost $1.49 each
Imagine Broth 32 oz – $2.50
Use $1/1 Imagine coupon from here
Final Cost $1.50
Del Monte Canned Vegetables, select varieties 14.5-15.25 oz – $0.39 (Limit 6)
Use $0.40/4 Del Monte Canned Vegetables coupon from the 11/9 SmartSource insert (doubles)
Final Cost $0.19 each
Campbell's Cream Soups 10.5-10.75 oz – $1.00
Use $1/5 Campbell's coupon from here
Final Cost $0.80 each
Princella Cut Yams 15 oz – $0.99
Dole Canned Fruit 11-20 oz – $0.99
Use $0.40/1 Dole Fruit Coupon (doubles)
Or $1/3 Dole Mandarin Oranges Or Tropical Fruit, Any Can coupon from the 11/16 SmartSource insert
Final Cost as low as $0.19
Libby's Pumpkin 15 oz – $0.99
Use $0.50/2 Libby's Pure 100% Pumpkin coupon from the 9/14 RedPlum insert
Or $0.75/2 Libby's Pumpkin coupon from the 11/2 SmartSource insert
Final Cost as low as $0.49 each
Lucky Leaf Pie Filling 21 oz, apple or cherry – $1.99
Use $1/2 Lucky Leaf Regular Or Premium Pie Filling Or Topping coupon from the 11/16 SmartSource insert
Final Cost $1.49 each
Bush's Winter Beans 15-16 oz – $0.89
Use $1/3 Bush's Chili Beans coupon from the 10/12 SmartSOurce insert
Final Cost $0.56 each
Heinz Cocktail or Chili Sauce 12 oz – $2.00
Kraft Dressing 16 oz – $1.67
Kraft Miracle Whip or Mayo 30 oz – $2.99
Use $0.50/1 Kraft Mayo or Miracle Whip Dressing coupon from the 11/9 SmartSource insert (doubles)
Or $0.75/1 Kraft Mayo coupon from here
Final Cost as low as $1.99
Lindsay Olives 5.75-6 oz – $1.50
Use $1/2 Lindsay Olives Coupon (zipcode 55127)
Final Cost $1.00 each
Lindsay Olives 2.25-4.25 oz – $1.19
Use $1/2 Lindsay Olives Coupon (zipcode 55127)
Final Cost $0.69 each
Pace Picante Sauce, Salsa, or Queso Dip 15-24 oz – $2.99
Use $0.50/2 Pace coupon from here (doubles)
Final Cost $2.49 each
Vlasic Pickles 16-24 oz – $2.29
Use $1/2 Vlasic coupon from the 11/6 SmartSOurce insert
Final Cost $1.79 each
French Fried Onions 6 oz – $2.88
Use (doubles)
Or $0.30/1 French's Fried Onions Coupon. (doubles)
Final Cost as low as $1.88
Hungry Jack Mashed Potatoes 15.3 oz – $1.50
Use $1/2 Hungry Jack Potato Product, Any coupon from the 10/5 SmartSource insert
Final Cost $1.00 each
Betty Crocker Potatoes 3.7-5 oz – $1.25
Use $0.50/2 Betty Crocker Potatoes coupon from the 11/16 or 10/26 SmartSource insert (doubles)
Final Cost $0.75 each
Stove Top Stuffing 6 oz – $0.87
Swanson Broth or Stock 32 oz – $2.00
Use $1/2 Swanson Broth coupon from here
Or $1/3 Swanson broth coupon from the 11/9 SmartSource insert
Final Cost as low as $1.50 each
Ragu Pasta Sauce 16-24 oz – $1.67
Use $0.60/2 Ragu coupon from the 11/16 RedPlum insert
Final Cost $1.37 each
Ocean Spray Craisins 5 oz – $1.50
Wild Garden Hummus gluten free 10.74 oz – $2.00 (through 12/2)
Get $1/1 back from Checkout 51
Final Cost $1.00
Rice Select Texmati 30-32 oz – $4.99 (through 12/2)
Use $2/1 RiceSelect coupon from here (enter sweeps, get coupon in inbox. I signed up & got the coupon within a few minutes)
Final Cost $2.99
Southeastern Mills Gravy 2.75 oz. pouch – $0.50 (through 12/2)
Use $0.50/2 Southeastern Mills Gravy Mix coupon from the 10/26 SmartSource insert (doubles)
Final Cost FREE
BREAKFAST/CEREAL
Kellogg's Cereal 10.5-12.6 oz – $2.99
Use $0.50/1 (doubles), $0.75/1 or $1/2 Kellogg's Cereal coupons from here
Final Cost as low as $1.99
BREAD
Sunbeam Old-Fashioned, Wonder Whole Grain White, or Nature's Own Honey Wheat Bread 20-24 oz – $1.99
Use $0.55/1 Nature's Own Bread Or Buns or Wonder coupons from the 10/26 SmartSource insert
And possible $1/1 back on any bread from Snap
Final Cost as low as $0.44
Ozark Hearth Brown & Serve Rolls 12 count – $0.99
King's Hawaiian Rolls 12 oz – $3.00
Use $1/2 King's Hawaiian Rolls Coupon or from the 11/16 RedPlum insert
Final Cost $2.50 each
NON-FOOD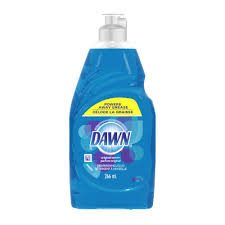 Dawn Dish Detergent 9 oz – $1.29
Use $0.25/1 Coupon (doubles)
Final Cost $0.79
Reynolds Turkey Bags 2 count – $1.99
Use $0.50/1 Reynolds Oven Bags Product coupon from the 11/16 SmartSource insert (doubles)
Final Cost $0.99
Suave Kids & Professional Hair Care 8.5-12.6 oz – $1.99
Use $1.50/1 Suave Hair Professionals Product, Any coupon from the 11/16 RedPlum insert
Final Cost $0.49
Fiora Paper Towels 8 rolls or Fiora Bath Tissue 12 rolls – $4.49
Use $0.50/1 Fiora coupon from here (doubles)
Or $0.55/1 Fiora Bath Tissue, Any 12-Roll Or Paper Towels, Any 6-Roll or Larger coupon from the 10/5 RedPlum insert
Final Cost as low as $3.49
Fiora facial tissue 86-176 ct – $0.99
Use $1/2 Fiora Facial Tissue coupon from the 10/5 RedPlum insert
Final COst $0.49 each
Glad Press 'N Seal Wrap 70 sq ft – $2.00
Use $1/2 Glad Food Protection Coupon.
Final Cost $1.50 each
Hefty Plates, Bowls, or Cups 28-60 count – $1.67
Use $1/2 Hefty Plates or Bowls Coupon or from the 11/16 RedPlum insert
Final Cost $1.17 each
Reynolds Foil 35-75 sq ft – $2.99
Use $0.75/1 Reynolds foil coupon from here
Or $1/2 Reynolds foil coupon from the 11/16 SmartSource insert
Final Cost as low as $2.24