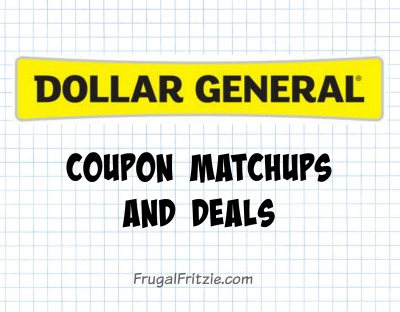 Here are the Dollar General Deals with coupon matchups for the week of November 23rd through November 29th along with coupon matchups.
↓↓↓ (Click on "Read more…" below to view the Dollar General deals for this week) ↓↓↓
Notes for this week: I have changed the Dollar General Deals here up a bit. This is a more extensive list so you don't miss any deals and you now have the option of printing this matchup list, pick and choose what you like!