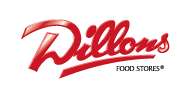 Dillons Double Coupons Ends
Well, folks, it's official. Dillons Double Coupons is coming to an end. Here you will find all the information on Dillons updated coupon policy. Dillons will no longer be doubling coupons, starting August 21st, 2013. Several readers had let me know earlier that their stores were telling them that the doubling of coupons would be coming to an end. After contacting Dillons corporate numerous times, I was repeatedly told that the doubling of coupons would continue. I kept asking and finally received the official word on updates in their policy that I am sharing that with you today.
↓↓↓ (Click on "more…" below to continue reading) ↓↓↓
Dillons Coupon Policy (effective 8/21/13)
Store Management has the right to accept, decline or limit the use of ANY coupons.
Store Management has the right to limit quantity of coupons and/or items purchased in a single transaction, by a single customer or in a single day.
Coupons will be limited to no more than five (5) paper manufacturer coupons for the like products, each coupon value considered one (1) coupon in the same transaction.
Coupons will be limited to redemption from products currently on-hand at the store location.
Limit of one manufacturer coupon (paper or digital) per item purchased.
All coupons will be accepted at Face Value.
It is our practice to discourage the use of expired coupons.
Only Pharmacy Competitor coupons will be accepted.
Couponed items will not be sold to vendors.
Internet Coupon Restrictions/PAH Coupons (print at home):
"Free item" internet coupons can be accepted if all purchase criteria is met
Only one internet coupon per item will be accepted
In some instances, internet coupons may be limited to to two coupons per customer in a single day.
Internet coupons that display the following characteristics will not be accepted: blurry, out of proportion, do not scan properly or appeared to be altered in any way.
Dillons Printable Coupon Policy
In their words:
"In an effort to provide all of our customers with the most value for their dollar, we're implementing a New Lower Prices program. Effective August 7, we're reducing prices on thousands of everyday items that you and your family rely on. To make this possible, on August 20, we're discontinuing our practice of doubling (up to 50 cents and rounding to $1.00) manufacturer coupons in Dillons stores. All coupons will be accepted at face value starting August 21st, 2013. We will continue to accept manufacturer coupons and other coupons at face value, including digital coupons, e-coupons, Catalina coupons and printable coupons. When you compare the costs on an annualized basis, this investment to reduce our prices is actually triple the dollar amount we spend to extend double coupons to our customers.
We truly believe these changes reflect our efforts in providing the best shopping experience to all of our customers. We hope that you'll come in and see our new low prices as well as the many other ways to save.
Downloadable, clip-free coupons
Weekly sales and special sales events, such as Mega Event and Cart Busters
Fuel savings program that offers up to $1 off per gallon when you redeem up to 1,000 fuel points at Dillons Fuel Centers and Kwik Shops
Loyal customer mailings containing customized coupons
$4/$10 generic drug pricing (see pharmacy for details)
Faster checkouts
We are constantly working to bring shoppers the most value for their grocery shopping dollar. Since 2008, we have lowered thousands of prices on items customers purchase most, such as Tide, which is now $11.99. And with this new pricing initiative, customers will find so many more and we believe you will find Dillons very competitive with other stores on the items you purchase most. We will continue to accept manufacturer coupons and other coupons at face value to help customers maximize their savings. Additionally, savings from the discontinued program will be reinvested into lowering even more everyday prices. Today, 85% of our customers do not use coupons, so by offering lowered prices throughout the store, we can extend great prices to all our customers."
My thoughts:
Well, of course I am sad that Dillons has made the decision to stop doubling coupons. It seems more and more stores have been making revisions to their coupon policies such as this. But, having said that, I also choose to remain positive. In my opinion, Dillons provides great deals with their Mega Event Sales even without the doubling of coupons. And I also look forward to seeing what their "New Lower Prices Program" will offer. Anyway, my two cents. Please, feel free to share your comments.