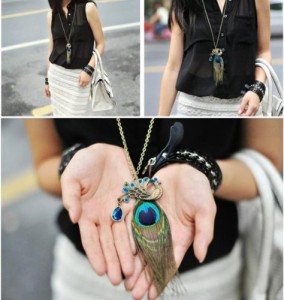 UPDATE: Still Available!
So the two adorable Owl Necklaces I posted about earlier were a huge hit, so I thought I would mention a couple more fun deals I spotted on Amazon, two Two Cute Peacock Necklaces and FREE Shipping on both of them right now with no minimum purchase required!
Get this HM Fashion Bronze Peacock Feather Long Chain Retro Necklace right now for $1.50 shipped. Just remember, prices change quickly on Amazon, so this deal can change at any time.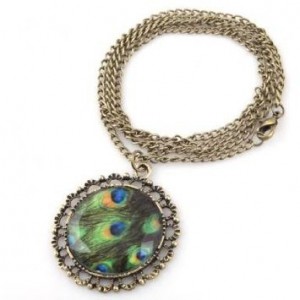 AND, also on Amazon, snag this Fashion Charming Jewelry Ancient Retro Peacock Feather Carved Stone Necklace New for only $1.95 Shipped right now! Fun! 🙂