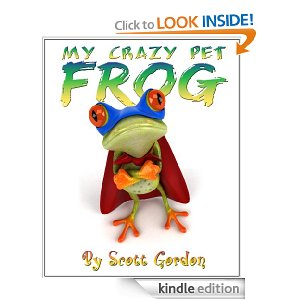 Get "My Crazy Pet Frog" Kindle Book for FREE right now on Amazon. This one gets great customer reviews, it sounds like it's a hit with the kids!

Prices on Amazon fluctuate frequently, these should be free through 7/15/12, but be sure and check the price before adding it to your cart. Don't have a Kindle? Amazon offers Free Apps so you can read the Kindle editions with several other devices: PC, Android, Blackberry or iPhone or iPad.
Note: The following are also FREE!
Thanks Scott!