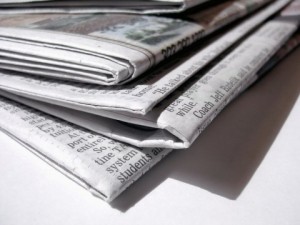 Here is this week's Sunday Newspaper Coupon Insert Preview, one insert this week:  1 Smart Source. A few of the highlights are listed below:
SMART SOURCE
$0.50/2 General Mills Bugles, Chex Mix, Baguette Chips or Gardetto's
$2/2 Glade Fall Collection items
$2/2 Marzetti Refrigerated Salad Dressing
$1/1 Tom's of Maine Deodorant or Bar Soap
$0.75/1 Tyson Grilled & Ready Chicken
$0.75/1 Yoplait Light Yogurt with Granola
See More 9/23 Smart Source Insert
A Note about Coupon Inserts: Keep in mind, the value of coupons varies by region and not all areas get the same coupons. I have found that typically the bigger city newspapers get a much bigger selection of coupons than the smaller city newspapers. Looking for deals on Sunday papers? Check out Discounted Newspaper Subscriptions, enter your zipcode to see what is available in your area.