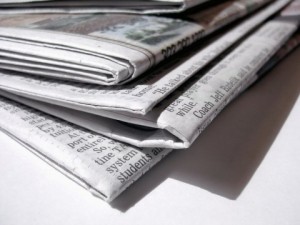 Here is this week's Sunday Newspaper Coupon Insert Preview, there will be three inserts: Smart Source, Red Plum and PepsiCo Moments to Save. A few of the highlights are listed below:
SMART SOURCE
$0.75/2 Blue Diamond Almonds 6 oz. or larger
$0.50/1 Carefree product
$0.50/2 Dole Tropical Fruit Cans
$1.00/1 Johnsonville Chicken Sausage 12 oz. package
$0.75/1 Kraft Fresh Take Cheese & Breadcrumb Mix
$2.00/1 Stayfree product
See More Smart Source for 7/22
RED PLUM
$0.50/1 Era Detergent
$1.00/1 L'Oreal Paris eye product
$1.00/1 Pedigree Dog Treats (9/22)
$2.00/1 Pedigree Dry Dog Food 15 lb. or larger
See More RED PLUM for 7/22
PEPSICO MOMENTS TO SAVE
$0.75/2 Ball Park Franks
$1.00/2 Crush Soda 2 Liter Bottles
$1.00/2 Doritos Tortilla Chips 12 oz. or larger
$1.00.2 Lay's Kettle Cooked Chips 8.5 oz. or larger
$0.55/1 Pepsi Next 2 Liter Bottle
$1.00/2 Ruffles Potato Chips 10 oz. or larger and/or Dips 14 oz. or larger
See More Pepsico Moments to Save for 7/22
A Note about Coupon Inserts: Keep in mind, the value of coupons varies by region and not all areas get the same coupons. I have found that typically the bigger city newspapers get a much bigger selection of coupons than the smaller city newspapers. Looking for deals on Sunday papers? Check out Discounted Newspaper Subscriptions, enter your zipcode to see what is available in your area.