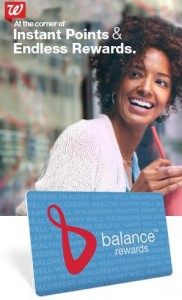 Walgreens is rolling out a new Balance Rewards Program starting 9/16/12. You can Pre-Enroll now through 9/15 and you could win 1 Million Points in Walgreens 10 Million Point Giveaway. Now through the 15h, if you join online you'll be entered into this giveaway in which 10 Grand Prize winners will each snag 1 million points.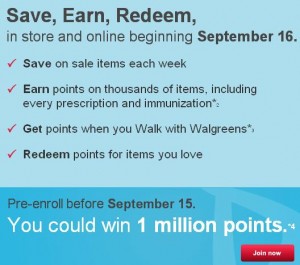 A little bit about this program:
Balance Reward Members will be offered exclusive deals and you'll be able to earn points which can be redeemed both in-store & online. You can also earn points through Walk with Walgreens programs which is nice. Here is how the points are set up:
5,000 Points = $5.00
10,000 Points = $10.00
18,000 Points= $20.00
30,000 Points=$35.00
40,000 Points=$50.00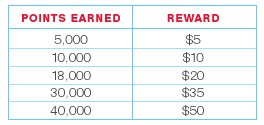 As this is a new program, not all the details have yet been released. Walgreens has been saying that this will not replace the Register Rewards &  I guess time will tell. It remains to be seen how well this program will work and what benefit it will actually offer. I'll reserve judgement until I've had a chance to try it out a bit myself first. Hopefully, it'll be a good thing.

If you have questions, you can contact Walgreens at (877) 250-5823 & you can also view their terms & conditions. I'll be posting more details as information comes available