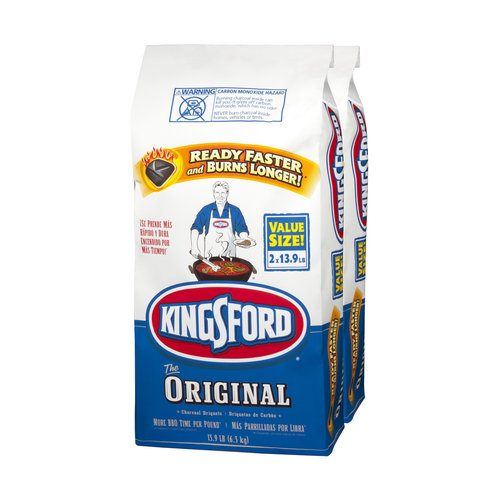 Get two 18.6 lb bags of Kingsford Charcoal for $9.88 at Home Depot right now. Order online and pick up in the store for free. If you prefer Lowe's, you can also get the same deal there right now currently.
About Kingsford: " As always, each briquet is made with natural ingredients and real wood, resulting in the authentic smoky flavor that Kingsford has long been known for. Make everyday a grilling occasion with Kingsford Briquets."
Easy to light Kingsford charcoal briquets with sure fire Grooves are ready fast and burn long.
Lights 25% faster and lasts longer compared to other brands.
Sure fire Grooves have edges for quick, easy lighting.
Two 18.6 lb. bags of Kingsford charcoal briquets.
Thanks My DFW Mommy!