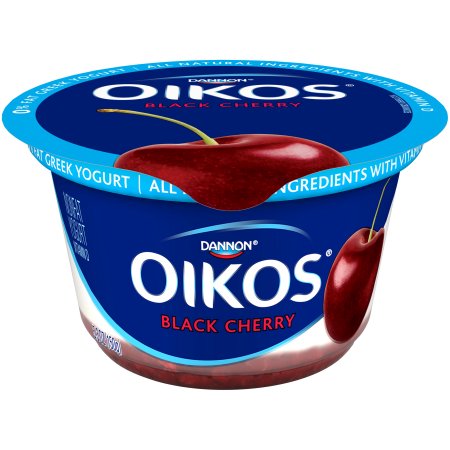 Here is a new Dannon Oikos yogurt coupon you can print and save $0.50 on any ONE Dannon Oikos Yogurt Cup, single size 5.3 oz, ANY variety. You can often find these single cups on sale for $1.00 (or less) at various grocery stores, so a nice buy after the coupon and a potential FREEBIE at stores doubling coupons. Tip: keep in mind while the coupon states "available at Walmart," this is a manufacturer's coupon that can be used anywhere internet printed coupons are accepted.
Free at Price Cutter and Summer Fresh stores right now…
Price Cutter or Summer Fresh Deal through 8/22
Dannon Oikos Yogurt – $1.00
Use $0.50/1 Dannon Coupon (doubles)
Final Cost FREE
In addition, here is a list of more yogurt coupons, various brands you may also like…
$0.25/1 Yoplait Yogurt Single Cup Coupon, mix-ins, any one cup, any size or variety.
$0.25/1 Yoplait Yogurt Custard Coupon, any one single cup, any size or variety.
$0.50 Liberte Yogurt Coupon, any two single cups, any size or variety.
$1.00/1 Yoplait Yogurt Fridge Pack Coupon, 8 pack, any variety.
$0.50/5 Yoplait Yogurt Cup Coupon, any size single cups, numerous varieties.
$0.50/1 Yoplait Dippers Coupon, any one cup, any variety.