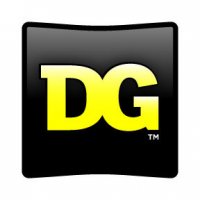 Here are this week's Dollar General Deals for the week along with coupon matchups:
Notes: Ibotta has added Dollar General to it's list of participating retailers. If you are not familiar with Ibotta, you can read more about them here.
↓↓↓ (Click on "more…" below to view the Dollar General deals for this week) ↓↓↓
Notes for this week: Dollar General doesn't have a regular weekly ad this week, but they do have an "October Savings" ad valid 10/7-10/26. It contains a few Dollar General Store coupons and the ad can be found in-store (usually by the shopping carts).
FOOD
Betty Crocker SuperMoist Cake Mix – $1.35
Use $0.75/2 Betty Crocker Coupon or from the 9/29 SmartSource insert
Or $0.85/2 Betty Crocker coupon from here
Final Cost as low as $0.93 each
McCormick Rubbed Sage 0.5 oz – $3.35
Use $1/2 or $1.75/2 McCormick Spices Or Herbs, Any coupon from the 10/6 RedPlum insert
Final Cost $2.48 as low as each
Nestlé Chocolate Caramel Brownie Kit 15 oz – $3.50
Use $0.50/1 Nestle Baking Kit coupon from here
Final Cost $3.00
Hershey's Monster Mix 19.17 oz, Kids Stuff Assorted 17.31 oz Tombstone Hershey's Assorted 12.15 oz, Mars Mixed Fun Size Pieces 9.9 oz, Mars Bar Variety Bag 17.9 oz. or Wonka Mix Ups 24.5 oz – $5.00
Use $2/3 Mars Candy Coupon
Or $1/2 Mars Candy Coupon
Or $1.50/3 Reese's, Kit Kat, Hershey's, Jolly Rancher Or Twizzlers Snack Size Bags, Any 9 – 22 oz coupon from the 10/20 SmartSource insert
Or $1/2 Nestle Or Wonka Halloween Candy Fun Size Bags, Any 9.2 oz Or Larger coupon from the 10/13 RedPlum insert
Final Cost as low as $4.33 each
Reese's Jumbo Bag 19.5 oz, Snickers Fun Size 22.5 oz, Tootsie Roll Snack Bag 25.15 oz, Kit Kat Jumbo Snack Size 20.1 oz or Butterfinger Big Bag 22 oz – $6.00
Use $1/2 Mars Candy Coupon
Or $1.50/3 Reese's, Kit Kat, Hershey's, Jolly Rancher Or Twizzlers Snack Size Bags, Any 9 – 22 oz coupon from the 10/20 SmartSource insert
Final Cost $5.50 each
Sour Punch Twists Assorted 20 oz, Halloween Grab Bag Mix 13.66 oz, Tootsie Roll Midgees 32.47 oz, Child's Play 20.3 oz. or Nestle Assorted Fun Size 18 oz – $4.00
Use $1/2 Nestle Or Wonka Halloween Candy Fun Size Bags, Any 9.2 oz Or Larger coupon from the 10/13 RedPlum insert
Final Cost $3.50 each
Caramel Apple Pops 13.13 oz, Tootsie Pops 14.4 oz, Skittles Fun Size Original 10.72 oz, Welch's Treat Pack 11 oz, Starburst Fun Size Original 10.58 oz, Wonka Spooky Nerds 13.8 oz. or Howlin' Laffy Taffy Assorted 13.8 oz – $3.00
Use $1/2 Nestle or Wonka coupon from here (on Facebook, Knock on the door to get coupon. Note: You'll either randomly get a $1/1 Tombstone Pizza coupon or the $1/2 Nestle/Wonka coupon)
Use $1/2 Nestle Or Wonka Halloween Candy Fun Size Bags, Any 9.2 oz Or Larger coupon from the 10/13 RedPlum insert
Final Cost $2.50 each
Halloween Smarties 11 oz, Pumpkin Faces Gum Balls 9 oz, Brach's Candy Corn 11 oz, Amos Halloween, Pumpkin Faces Gum Balls 9 oz, Brach's Gummy Eyes 7.4 oz, Zachary Candy Corn or Autumn Mix Tub 16 oz or Fall Peanut Butter Cups 12 oz – $2.00
Caramel Cob 2.5 oz, Palmer's Harvest Pretzel Bag 4.5 oz, Zachary Candy Corn or Autumn Mix 9 oz, Marvel Heroes Candy Sticks 20 ct or Monsters U Mallow Pops 0.8 oz – $1.00
Clover Valley Cream Soups 10.5-10.75 oz. Assorted Varieties or Tomato or Chicken Noodle Soups 10.5 oz – $0.65
Clover Valley Evaporated Milk 12 oz, Cranberry Sauce 10.5 oz or Spices 0.25-5.25 oz – $1.00
Clover Valley Sliced Almonds 4 oz or Sugar 4 lb – $2.50
NON-FOOD
LaLaloopsy Mini – $8.00
Use $5/1 Little Tikes Lala-Oopsies coupon from the 10/20 Little Tikes insert
Final Cost $3.00
LaLaloopsy Doll – $18.00
Use $5/1 Little Tikes Lala-Oopsies coupon from the 10/20 Little Tikes insert
Final Cost $13.00
Sparkle Paper Towels 8 Giant Rolls (equals 12 reg rolls) – $7.95
Use $1/1 Sparkle Paper Towel coupon from the 9/29 RedPlum insert or from here or from All You Magazine, July
Final Cost $6.95
Angel Soft Toilet Paper 24 big rolls (equals 44 reg rolls) – $9.00
Use $0.55/1 Angel Soft Toilet Paper coupon from here
Or $0.25/1 Angel Soft Toilet Paper coupon from here
Final Cost $8.45
Arm & Hammer Liquid Laundry Detergent 122.5-150 oz – $6.95
Use $1/2 Arm & Hammer Liquid Laundry Detergents, Any coupons from the 9/15 or 10/6 SmartSource insert
Final Cost $6.45 each
Dawn Ultra Dish Liquid Antibacterial Orange 56 oz – $5.75
Use $0.25/1 Dawn coupon from the 9/29 Procter&Gamble insert
Final Cost $5.50
Scott Paper Towels 12 Mega Rolls (equals 18 reg rolls) – $10.00
Use $1.25/1 Scott Towels 12-Roll Package coupon from the 10/13 SmartSource insert
Or $0.75/1 Scott Towels, 6 Rolls Or More coupon from the 10/13 SmartSource insert
Final Cost as low as $8.75
Schick Silk E Plus Razor 1 ct – $4.00
Use $4/1 Women's Razor coupon
Final Cost FREE
Schick Xtreme3 Razors 3-4 ct – $4.35
Use $3/1 Schick Disposable Razor Pack, Any coupon from the 10/6 SmartSource insert
Final Cost $1.35
Schick Intuition Pomegranate Razor Kit – $8.00
Use $4/1 Women's Razor coupon
Or $3/1 Schick Quattro For Women, Intuition Or Hydro Silk Razor coupon from the 10/6 SmartSource insert
Final Cost as low as $4.00
Skintimate or Edge Shave Gel 7-8.4 oz – $2.50
Use $1/1 Edge Or Skintimate Shave Gel coupon from the 10/6 SmartSource insert
Final Cost $1.50
SoftSheen-Carson Optimum Regular Relaxer 1 Kit – $7.00
Use $1.50/1 Optimum Care Product, any (Excluding Deep Conditioning Masque) coupon from the 8/4 RedPlum insert or from here
Final Cost $5.50
Suave Shampoo or Conditioner 28 oz – $2.75
Use $1.50/1 Suave Professionals Product, Any coupon from the 9/29 RedPlum insertt (Suave Professionals pictured in-ad)
Final Cost $1.25
Playtex Sport Tampon 14 ct – $3.00
$2/1 Playtex Gentle Glide Or Sport Tampons 14 ct or larger coupon from the 10/6 SmartSource insert
Final Cost $1.00
Speed Stick Deodorant 2.7-3.25 oz – $2.00
Use $0.50/1 or $1/2 Speed Stick Regular Or Ladies Speed Stick Antiperspirants/Deodorants, Any 2.3 Oz. Or Larger coupon from the 10/20 SmartSource insert
And Use $1/2 Speed Stick Dollar General coupon from here (on 1st page)
Final Cost $1.00 each
Pedigree Adult Complete Nutrition Dry Dog Food 13.5 lbs – $10.00
Use $1/1 Pedigree Dry Dog Food or from the 9/15 RedPlum insert
Final Cost $9.00
Temptations Cat Treats 3 oz – $1.50
Use $1/2 Temptations Treats for Cats, Any coupon from the 9/15 RedPlum insert
Or, BOGO Temptations Cheezy Middles, any Free WYB Temptations Treats coupon from the 9/15 RedPlum insert (IF they carry the Cheezy Middles)
Final Cost as low as $0.75 each
Various Halloween Partyware or Dinnerware – $1.00