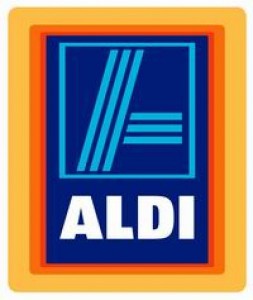 Here are Aldi Deals this week, keep in mind prices & selection will vary by region. View the Aldi weekly ad online. My favorite thing about Aldi are their produce deals, they frequently have the best buys in my area here in Joplin. And if you're not familiar with Aldi , please note that they do not accept coupons.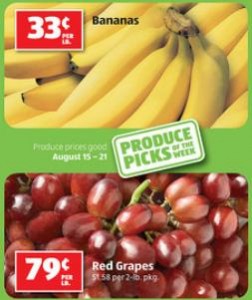 PRODUCE
Kiwis (16 oz. clamshell) – $0.99
Green or Red Grapes – $0.79 lb.
Mangoes – $0.39
Peaches, Plums or Nectarines – $0.25 ea.
Bananas – $0.33 lb.
OTHER

Hormel Fresh Pork Bone-in Butt Roast – $1.59 lb. (Special Buy, While Supplies Last)
Garden Mums (8″ Pot) – $2.99 (Already?!)
Nature's Nectar Tomato Juice (46 oz.) – $1.29
Nature's Nectar Cranberry Juice Cocktail (64 oz.) – $1.89
Millville Old Fashioned or Quick Oats (42 oz.) – $0.89
Millville Raisin Bran (20 oz.) – $1.89
Sundae Shoppe Ice Cream Novelties (various, 6-12 ct.) – $1.99
L'oven Hot Dog or Hamburger Buns(8 ct.) – $0.79
Parkview Jumbo Franks (16 oz.) – $0.99
Great Gherkins Kosher Dill Spears (24 oz.) – $1.19
AquaPur Purified Water(16.9 oz. bottles, 24 pk.) – $2.29