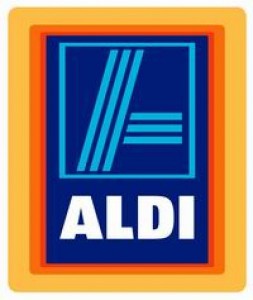 Here are Aldi Deals this week, keep in mind prices & selection will vary by region. Aldi offers their weekly ad online HERE. My favorite thing about Aldi are their produce deals, they frequently have the best buys in my area here in Joplin. And if you're not familiar with Aldi , please note that they do not accept coupons.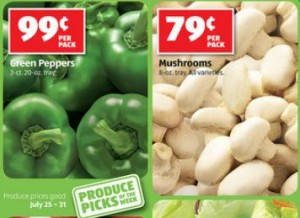 PRODUCE
Fresh Mushrooms (8 oz.) – $0.79
Green Bell Peppers (3 ct. tray) – $0.99
Grape Tomatoes (10 oz.) – $0.79
Little Salad Bar Garden Salad (12 oz.) – $0.49
Red Onions (2 lb. bag) – $0.99
Cucumbers – $0.35 ea.
OTHER

Aloe Vera Plant – $3.99
Nature's Nectar Apple Juice (64 oz.) – $1.49
Great Gherkins Baby Dill Pickles (16 oz.) – $0.99
Crofton Food Dehydrator – $19.99
Fit & Active Turkey Bacon (12 oz.) – $2.29
Fit & Active Turkey Franks (16 oz.) – $1.29
Fit & Active String Cheese (10 oz.) – $2.49
Fit & Active Vitality Cereal Bars – $1.69
Beaumont Specialty Coffee (12 oz.) – $3.99
Baker's Corner Marshmallows, Regular or Miniature (10-10.5 oz.) – $0.89