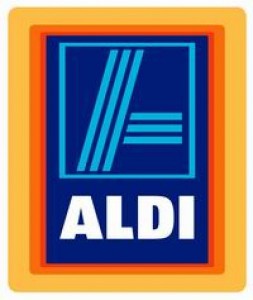 Here are Aldi Deals this week, keep in mind prices & selection will vary by region. Aldi offers their weekly ad online HERE. My favorite thing about Aldi are their produce deals, they frequently have the best buys in my area here in Joplin. And if you're not familiar with Aldi , please note that they do not accept coupons.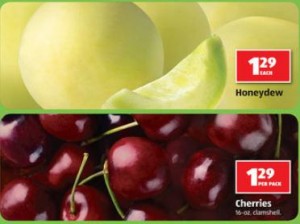 PRODUCE
Cherries (16 oz. ) – $1.29
Honeydew Melon – $1.29
Pineapple – $1.29
Strawberries (16 oz.) – $0.99
Blueberries (1 pint) – $1.29
Peaches, Plums or Nectarines – $0.25 ea.
OTHER

Tyson Fresh Boneless, Skinless Chicken Thighs – $1.49 lb. (Special Meat Buy of the Week, While Supplies last)
Nature's Nectar Juice (Grape Cranberry, Tropical Splash or Apple Cranberry, 64 oz.) – $1.79
6″ Sunflower Pot – $2.99
Bonsai Tree- $4.99 (Neat! I always wanted one of these!) 🙂
Season's Choice Steak Fries (28 oz.) – $1.69
PurAqua Purified Drinking Water (16.9 oz. bottles/24 pk.) – $2.29
Appleton Farms Pulled Pork (18 oz.) – $3.99
Mama Cozzi's Pizza Kitchen Stone Maked Margherita Pizza (17.1 oz.) – $2.99
Nature's Nectar Tropical Juice (64 oz.) – $0.99
Sterlite Laundry Basket (1.25-bushel capacity with ultra hip-hold design) – $4.99
Hanging Closet Organizer Set (6-shelf organizer or 24-pair shoe caddy) – $4.99