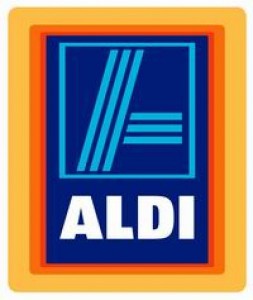 Here are Aldi Deals this week, keep in mind prices & selection will vary by region. View the Aldi weekly ad online. My favorite thing about Aldi are their produce deals, they frequently have the best buys in my area here in Joplin. And if you're not familiar with Aldi , please note that they do not accept coupons.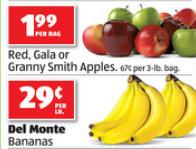 PRODUCE
Pomegranates – $0.49
Pears (4 ct. tray) – $1.29
Red, Gala or Granny Smith Apples (3 lb. bag) – $1.99 ($0.67 lb.)
Grapes, All Varieties (2 lb. bag) – $1.78 ($0.89 lb.)
Whole Fresh Pineapple – $1.29
Del Monte Bananas – $0.29 lb.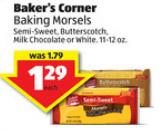 OTHER

Chef's Condensed Soups, includes Cream of Mushroom (10.75 oz.) – $0.59 (was $0.69)
Baker's Corner Graham Cracker Pie Crust (6 oz.) – $0.99 (was $1.19)
Baker's Corner Semi-Sweet, Butterscotch, Milk Chocolate or White Morsels (11-12 oz.) – $1.29 (was $1.79)
Aunt Maples Bettermilk Pancake Mix (32 oz.) (was $1.49)
Kitchen Living Silicone Counter Mat (with side measurements, 18″x25″) – $9.99
Kitchen Living Metal Bakeware – $2.99 ("Red Hot Special" of the week)
Southern Grove Cashew Halves (8 oz.) – $2.49 (was $2.79)
Baker's Corner Sweetened Coconut Flakes (14 oz.) – $1.49
Southern Grove Dates, Pitted or Chopped (8 oz.) – $1.99
Peanut Delight Peanut Butter (40 oz.) – $4.49
Baker's Corner Apple Pie Filling (21 oz.) – $1.49
Kitchen Living Silicone Bakeware – $2.99