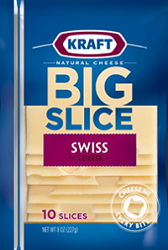 UPDATE: RESET! Quite a few coupons have reset and I was especially tickled about this one. It was just released yesterday and I printed 2 then and now this morning I discovered it had reset and I was able to print 2 more.
Yay! Here is a new high value $1.50/2 Kraft Cheese Coupon for $1.50 off any two Kraft or Cracker Barrel Natural Sliced Cheese products. Any of these cheese coupons usually do not last long (especially this high in value!) so be sure and print this one right away!
Note: If you don't see the above coupon, you can use zipcode 65804. To change zips, go to here, input the zipcode & hit enter, then go back this link here and the coupon will appear at the top of the page.