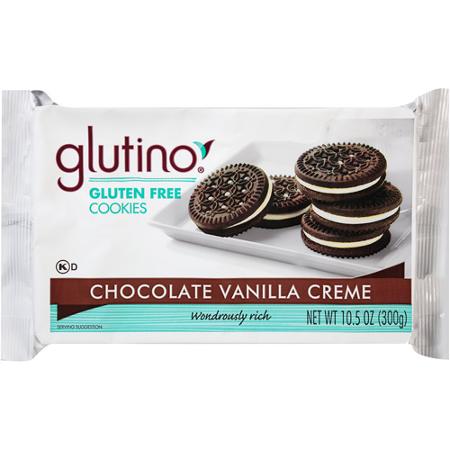 Head on over and print a $1.00/1 Glutino Product Coupon for $1.00 off any one Glutino Gluten Free product. The great thing about this Glutino coupon is that it is good on ANY variety or size! Keep in mind while the coupon states available at Walmart, this is a manufacturer's coupon that can be used anywhere internet printed coupons are accepted. Having said that though, there are some nice buys at Walmart when paired with this Glutino gluten free coupon, particularly on their extremely popular cookies!
Walmart Deals (regular pricing)
Glutino Gluten Free Chocolate Vanilla Creme Dream Cookies 10.6 oz – $3.62
Use $1/1 Glutino Product Coupon
Final Cost $2.62
Glutino Chocolate Coated Chocolate Wafers – $3.77
Use $1/1 Glutino Coupon
Final Cost $2.77
Glutino Original Crackers, 4.4 oz – $2.98
Use $1/1 Glutino Coupon
Final Cost $1.98
Tip: stock and pricing can vary by region at your local Walmart store.