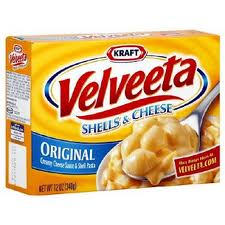 Whew, with all these HOT new Kraft coupons and with the HOT Kraft Catalina there's going to be all SORTS of deals going on including several scenarios coming up at Walgreens starting 8/26/12, here's one: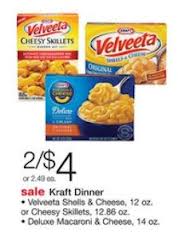 Velveeta Shells & Cheese Dinner – 2/$4.00
Use $1.00/1 Velveeta Shells & Cheese Dinner Printable Coupon
AND Use $1/2 Velveeta Shells & Cheese Dinner Walgreens Store coupon
Final Cost As low as FREE after the Catalina below!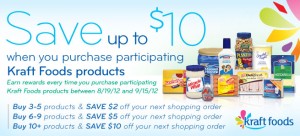 Kraft Catalina: Buy participating Kraft items from 8/19-9/15/12 and get a Catalina good off your next purchase (input your zipcode to see if any of your area stores are participating):
Buy 3-5 products=$2.00 oyno
Buy 6-9=$5.00 oyno
Buy 10 or more=$10.00 oyno
If you have more than one computer and can get multiple prints, you have a money-maker scenario, but if you plan on buying multiple quantities of a single item, I would definitely call ahead and see if you can pre-order. That way, the stock on the shelves doesn't get wiped out & you'll insure you'll have the qty. you're looking for.  I'm also working on a Mix & Match scenario with several items so if you only have 1 computer available to print from (like myself), you can still snag an awesome deal!

Stay tuned!