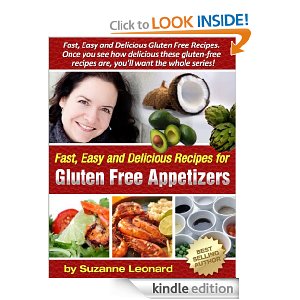 Get this 51 Amazing Gluten-Free Appetizer Recipes (Fast, Easy and Delicious Gluten-Free Recipes) Cookbook Kindle Book FREE on Amazon right now. NOTE: This is currently Free for everyone right now, but prices change frequently on Amazon, especially on these Kindle books so be sure and check that the price is still Free before adding it to your cart. Recipes include:
Sausage and Cheese Stuffed Mushrooms
Curry Chutney Cheese
Sweet Mustard Chicken Wings
and more
Don't have a Kindle? Amazon offers Free Apps so you can read the Kindle editions with several other devices: PC, Android, Blackberry or iPhone or iPad. I like to use the cloud reader with Google Chrome, it works great!