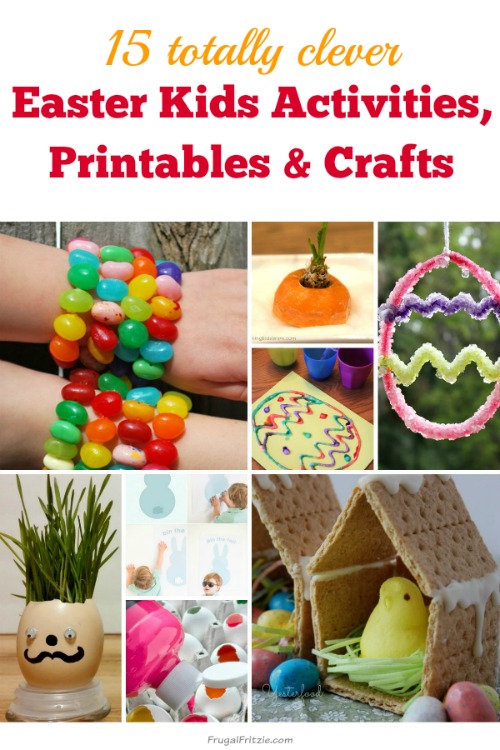 Here is a fun list of Easter Kids Activities, free printables, and various craft projects. I just love activities like these that kids have a blast doing. These kinds of enjoyable learning activities can spark young imaginations and inspire their own creativity. There's a little bit of everything on this list, fun for kids of all ages.
15 Clever Easter Kids Activities, Printables and Crafts
(in no particular order)
1. Easy Jelly Bean Bracelets from Artzy Creations.
2. Pin the Tail on the Easter Bunny Free Printable from Sugar and Charm.
3. Grow your Own Eggheads from Feathers in the Woods.
4. Don't Eat The Peep Easter Game with Free Printable from Thirty Handmade Days.
5. How to Grow a Carrot Top from Laughing Kids Learn.
6. Easter Peeps House from Yesterfood, this one is beyond cute (and edible too, yum).
7. Paint Filled Eggs on Canvas from Growing a Jeweled Rose.
8. Easy Plastic Cup Game made with a plastic Easter Egg from All For the Boys, very clever.
9. Salt Painting (Easter Egg) from Toddler Approved. I have to say, this one looks like so much fun, as an adult I'd like to give this activity a whirl. 🙂
10. Free Printable Easter Scavenger Hunt from Artsy Momma.
11. How To Make a Crystal Egg Easter Craft from Fantastic Fun and Learning. I love these posts about making crystals and this one on the shape of an Easter Egg is absolutely adorable.
12. DIY Craft Stick Easter Puzzles from Plain Vanilla Mom. What a smart use of cookie cutters, I never would have thought of this idea. love it.
13. Lightning Bugs from JoAnn Crafts. Made with Plastic Easter Eggs and LED Votive Candles.
14. Free Printable Easter Coloring Pages from Doodle Art Alley. Pick &Choose what you'd like to print.
15. Easter Games for Kids from RocMomma. Includes a fun Egg Tac Toe game kids are sure to love!
You may also like…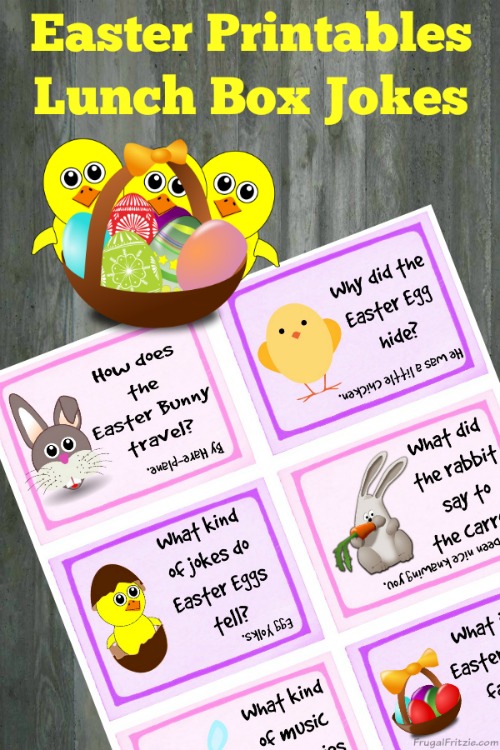 Free Printable Easter Lunch Box Jokes.