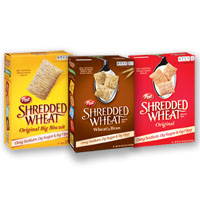 UPDATE: The wording on this coupon has now changed to 9.25 oz. or larger.
Here is a great new high value Post Shredded Wheat Cereal Coupon you can print:
The ones I printed don't expire until 9/3/12, so lots of time to use it, but go ahead and print this one right away, it may not be around long. Pair this great high value coupon with a sale to snag a really nice deal. People have mentioned that the smaller boxes have been seen at Walgreens for $1.00, I only spotted them once at one of my locations quite a long time ago, so I personally never had much luck in the past.  Now, while I wouldn't make a special trip, I noticed something in the ad this week that caught my eye, so it's worth a check anyway: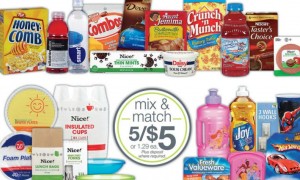 Various Products, Mix or Match – 5/$5.00 or $1.29 ea. (A Post Cereal is pictured in the ad, so Walgreens may again be carrying these smaller boxes, including Shredded Wheat!)
Buy 5 products, Mix or Match including Shredded Wheat, Use $1.00/1 coupon (72 ct. Paper Plates are also included in this 5/$ sale, we usually grab a few of these when they're on sale for $1.00)
Final Cost possible FREE Shredded Wheat!
I'll try and make a run myself in the next couple days to see if our local Walgreens is carrying this cereal again.  Have you seen this at your store? Fell free to leave a comment! 🙂